Welcome to the "How to Become a Sex Coach" series! In these essays, you'll learn how the Certified Sex Coach™ training offered through Sex Coach U prepares you to become a competent, knowledgeable, ethical, and financially successful sex coach.
Being passionate about sex, pleasure, and health isn't enough to become a competent and credentialed sex coach. You also need the knowledge of sexology (what people do sexually and how they think and feel about it), clinical coaching skills (how to help people resolve their sexual concerns), and business and marketing skills (how to make a living as a sex coach).
While you may already have a ton of knowledge about the different types of sex people can and do enjoy, what you may not understand is how important it is to examine how your clients think and feel about what they do in the bedroom (and elsewhere). Sexuality is such a vast topic, with all sorts of permutations, that you may not even know what you don't know in terms of what kinds of sex people engage in or fantasize about.
When you enroll at Sex Coach U, you learn about the top sexual concerns of men, women, couples, and others from all lifestyles and orientations. We teach you over 46 clinical sexological issues like erectile difficulties, pre-orgasmic, ejaculatory control, body image conflicts, sexless relationships, poly or kink explorations, and much more. We show you how to help clients overcome or resolve their sexual or relationship roadblocks in a short amount of time with rapid results that may blow your mind.
Our training will give you what you need to help clients with the complexities of sexuality. Sex coaching is not a "one-stop and you're fixed" type of work. To follow this calling, you need to be ready to serve clients' varied needs in office settings or virtually.
As Sex Coaches, We Address Sexual Concerns, Not Dysfunctions
At Sex Coach U, we start by educating you about a range of sexual concerns—and notice, I said "concerns" not dysfunctions. Because at Sex Coach U, we don't follow a medical model where we "diagnose" anyone with "dysfunction" —instead, we may work cooperatively with medical doctors to ascertain if there's a physical component to the sexual challenges someone is experiencing (like lower testosterone levels, diabetes causing low blood flow to the pelvic region, etc). But we don't stop there.
We treat the "whole" person: body, mind, emotions, energy, and spirit. You can't isolate any of those aspects of being. They're all interconnected. So even if someone is experiencing difficulty achieving an erection due to diabetes, there are going to be other issues intertwined with that one. Perhaps this struggle is causing a shame spiral. Maybe it's exacerbating issues in an already fragile relationship. And those relationship issues could be contributing to depression and lowered erotic energy, which makes trying to get and keep an erection that much more difficult. Do you see what I mean? None of these things exist in a vacuum.
MEBES Is a Holistic Approach to Resolving Sexual Concerns
That's why Dr. Patti Britton, Sex Coach U founder and the "Mother of Sex Coaching," created the MEBES© approach. MEBES is an acronym that stands for Mind, Emotions, Body/Behavior, Energy, and Spirit. This holistic model addresses these five areas in which a person or sexual relationship can become blocked, and then liberated.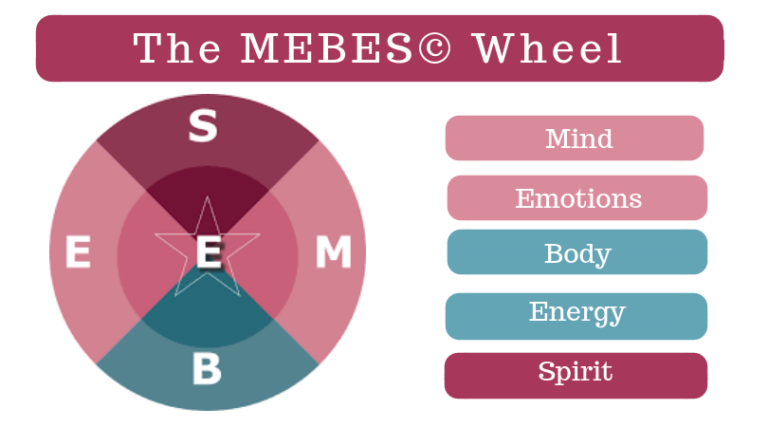 The MEBES© Model gives you a proven, repeatable approach to guide your work with clients.
This will be your framework and you'll be encouraged to bring your own style to your sex coaching practice.
To Become a Sex Coach, You Must Heal Yourself First
When you enroll in the Certified Sex Coach™ training program, you'll learn clinical sexology, you'll develop co-active coaching skills, and you'll synthesize all of this in the integrated sex coaching courses.
Plus, we guide you through your own journey to excavate, process, and heal your own sexuality. Our programs include deep personal reflection and you're encouraged to put what you're learning to work in your own life.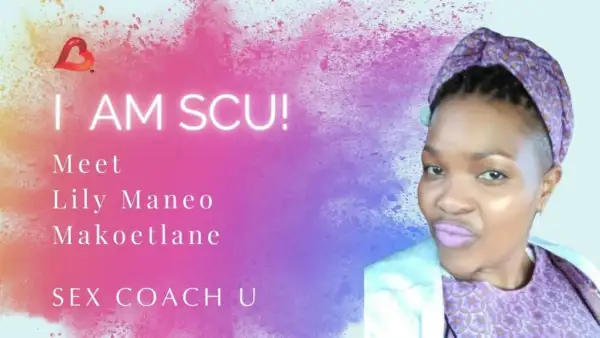 Lily Maneo Makoetlane, a Sex Coach U student in Lesotho, captured this experience beautifully when she said:
"What I love about SCU is that it has changed the way I think about sex. It has extended my mental capacity in regard to sexuality, it has healed me, it has stretched me beyond my wildest dreams and it has equipped me to be able to lead people on a journey where they can heal and fully express themselves sexually."
If you've read this far, then you may have the dedication necessary to complete our in-depth training. It's not for everyone, but if it's for you, our program will change your life and it will empower you to facilitate sexual wellness for everyone you work with.
Ready to Learn More?

To learn more about the program and how to apply, sign up for the next live Info Session here. You'll have a chance to meet the SCU team and participate in a live Q&A!