Are you burning with questions about the Certified Sex Coach™ training program?
Sign up for our next LIVE group info session online! Registration is free and easy. Just click the button below.
Meet members of our Team, learn the ins and outs of our program, get an overview of the application process, and discover if our program feels like the right fit for your circumstances and goals. Plus hear about all the recent new stuff happening at Sex Coach U!
This is your chance to ask all of your questions in a live, virtual, interactive format.
Here's what else you can expect during an Info Session:
We'll share our Mission, our Manifesto, our Purpose, and our Values so that you can decide if we're in alignment. 

You'll hear what our graduates have to say, which can really help you decide if SCU is the school for you.

You'll gain an understanding of how thorough and top-notch our curriculum is, so you can be sure you're getting the absolute best training out there. 

You'll learn about our unique business and marketing component, which demonstrates how dedicated we are to your success.

You'll see how much support you'll get during your online studies and beyond, and how you'll become a cherished member of our global family.
Our info sessions are hosted by one or more members of our Enrollment Team. You may meet Dr. Norelyn Parker, SCU General Manager, Student Services Coordinator, and Faculty member; Dr. Celina Criss, our Curriculum Director and Faculty member; Amanda Vee, our Student Ambassador and Faculty member; or Kincaid McMinn, our General Administrator. Each member of our Enrollment Team is a graduate of the program and a practicing sex coach.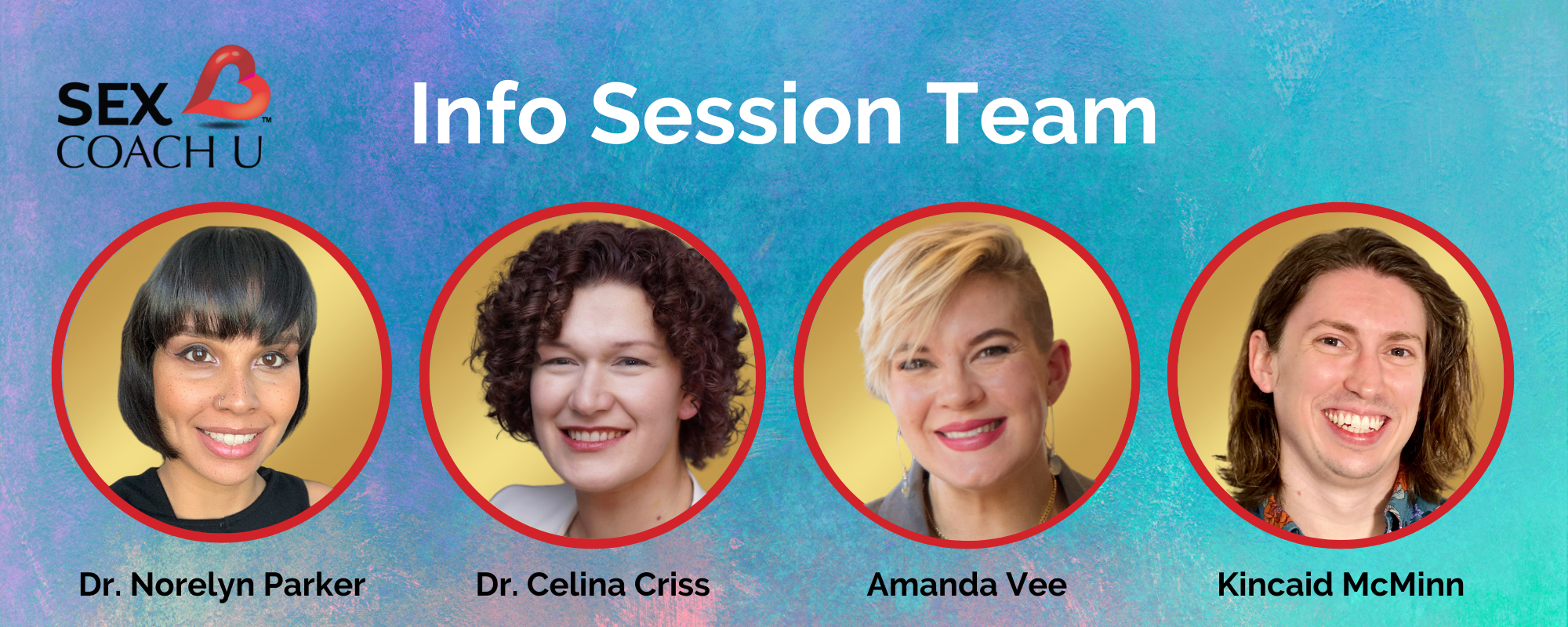 At the end of an Info Session, you'll feel confident you're making the right choice for your life and career path.
Our next enrollment period will open soon. Anyone interested in applying is strongly encouraged to attend an Info Session beforehand.
This Info Session is for you if: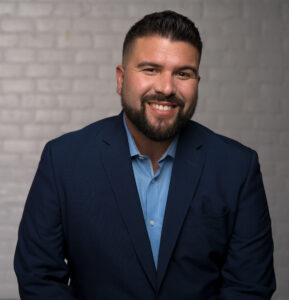 You're eager to get started at Sex Coach U, you just have a couple lingering questions;

You're not sure if Sex Coach U is the right program for you, and you want to get a better sense of who we are and what we have to offer;

You're wondering if becoming a Certified Sex Coach is the right career path for you and you're exploring your options.
No matter where you are in your process, this is a risk-free way to dive a little deeper and get the information you need to help you make the right decisions for your life and career.
How to Prepare for Your Info Session
To get the most out of this opportunity, we strongly encourage you to do some reading IN ADVANCE of the Info Session. Please click the links below to review relevant information about different aspects of our program. We've also included a link to our FAQ page.
After you've reviewed all that, write down any remaining questions you may have that our materials didn't answer. Bring those with you to the session. Other prospective students will be asking questions, too, and you get to benefit from hearing those answers (maybe they will ask things you hadn't even thought about yet).
We're so excited to see you!
We're looking forward to meeting you and helping you launch your journey to become a Certified Sex Coach.
Don't pass up this opportunity to meet some of our Enrollment Team, most of whom are ALSO members of our Curriculum Team!
Remember, registration is free and easy. Just click the button below!