You CAN create a thriving, sustainable career doing what you love!
Sexual wellness professionals often struggle to launch a financially successful and sustainable business. 
Many feel overwhelmed by all the steps involved. 
Some experience resistance to the idea of "selling" themselves. 
Others are lost when it comes to picking a target market, setting their rates, or marketing themselves online. 
Even those who have achieved a modicum of success may feel unsure how to scale their practice to reach more clients and have a greater impact.
As a sexuality specialist, you have a wealth of sexological knowledge and skills, and yet you may feel stumped when it comes to the business and marketing aspects of your practice.
We get it. That's why we developed the Business of Sexuality Specialists (BOSS) program—a unique business and entrepreneurship training developed for sexologists by sexologists. 
The world needs as many caring, competent, and compassionate sexual wellness professionals as possible.
So many people are:
struggling due to a lack of quality sexual education,

suffering from inhumane sexual laws and policies,

or are simply not enjoying their sex lives as much as they long to.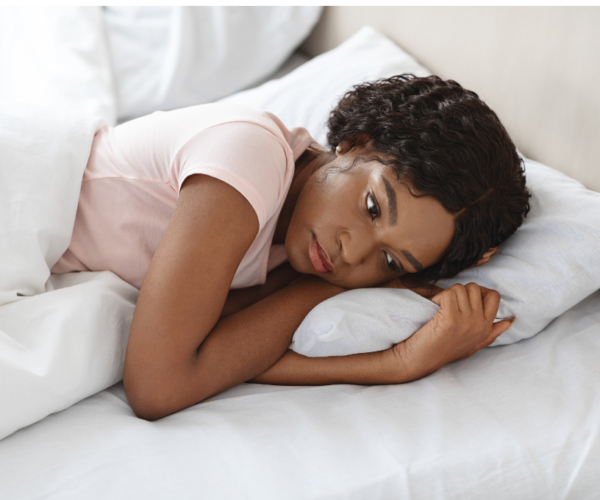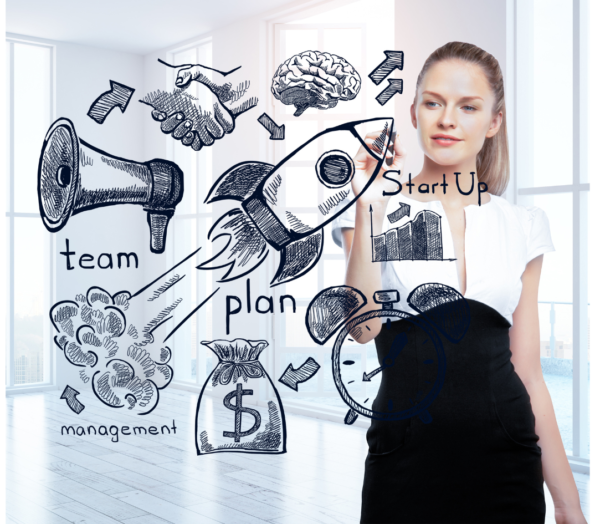 It's our mission to make sure that the clients who so desperately need your services can find you. And we are dedicated to ensuring that your career can support you so you don't wind up burnt out and leaving the profession. 
The only way to do that is to ensure you have the business knowledge and marketing skills to become successful.
This is not generic business training that has no relevance to the unique challenges of working in the sexuality field. Instead, all lessons, examples, and action steps are designed to help you continue making a sex-positive difference in the world while building a practice that shines.
It's time to be your own BOSS and thrive as a sexological entrepreneur!
BOSS is for sexuality professionals who want to make a difference & thrive
Reach & serve more clients
Achieve your income goals
Make a lasting difference in the world
BOSS is an evolution of our original business and marketing training program, the Business of Sex Coaches (BOSC), which was usually packaged with our Core Certified Sex Coach training program. (Click here for more info on the Full program.)
We heard from so many professionals in other sexuality-related careers that they, too, need help launching and maintaining their careers. They are clamoring for this type of in-depth business training, so we're excited to announce that it's now open to any sex positive professional. And it's better than ever!
The Business of Sexuality Specialists delivers top-notch business and entrepreneurial training in two ways. It is customizable to your circumstances and learning style, and can be tailored to your unique needs.
The linear approach: BOSC
13 in-depth courses
13 in-depth video courses

Printable/fillable workbooks

Additional readings, journal prompts, exercises

Complete in order so each builds on the last

Everything you need to know and do to be successful
The circular model: BEEHIVE
50 bite-size lessons
BEEHIVE is the Business of Entrepreneurial Excellence Harnessing Insight, Value, and Expertise:
50 short video lessons on a single topic

14 focus areas to choose from

Printable/fillable worksheets

Targeted training on what you need now
This is self-directed training: You choose which approach works better for you. So, whether you're a new practitioner not sure where to start, or a seasoned educator trying to develop new offerings, you can tailor your course selections to meet your unique needs.
The whole program is oriented toward taking action to either get your business going or take it to the next level.
Each lesson has fillable, printable worksheets designed to put your learning into actionable steps. And since we developed it with you in mind—the "real world" examples directly pertain to sexology professionals.
Here are just some of the topics you'll dive into:
Conquer your money blocks by changing your money mindset

Work smarter, not harder by managing your time effectively

Chart the path of your future by setting your business vision and intention

Define success and set achievable business goals to get you there

Create a bulletproof business model that works for YOU

Identify, reach, and serve your ideal clients who will happily pay well for your services

Design your website and social media to sizzle and sparkle so that they resonate with your ideal clients

Build a stunning website that turns casual visitors into high paying clients

Create and monetize your unique message to the world so that you are paid well for your passion

Mastermind and execute a sell-out launch

Onboard new clients: how to finesse the initial conversation, assessing if they are the right fit and getting them started on your coaching program

Build your professional referral network of therapists and practitioners to give you a constant stream of new client inquiries
BOSS reframes your mindset
"As therapists, we are encouraged to build and excel in clinical skills. No one really prepared us for the business world. BOSS makes me realize that, as with clinical skills, building a business requires us to be patient and trust the process. BOSS is also about reframing a mindset that encourages us to dive into our perceptions and beliefs around business, money and work-life balance."
Dian Handayani, BOSC Student, Singapore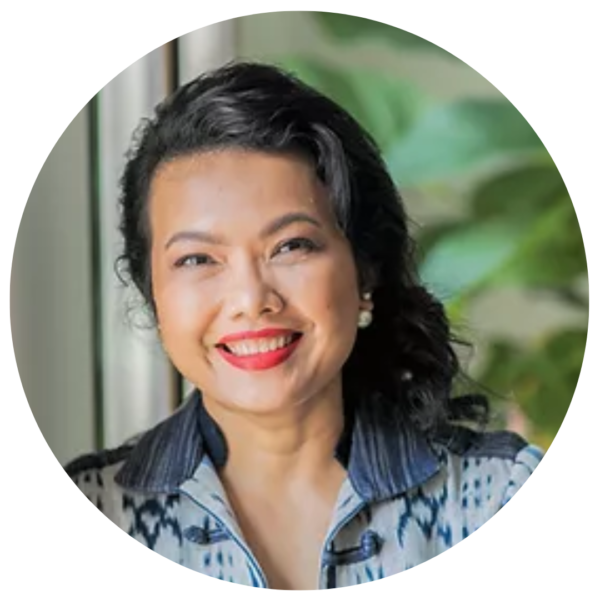 Live Support Deepens Your Learning
It can be lonely trying to build your business, and sometimes you could use a little camaraderie. Maybe you'd love to ask some more questions and learn from others just a little further along the path. Along with comprehensive training, BOSS members get access to numerous avenues for live support.  
Twice a month, you get to attend two live group coaching sessions (90 minutes each) to help you deeply anchor into the material and to explore and resolve any resistance that's coming up for you.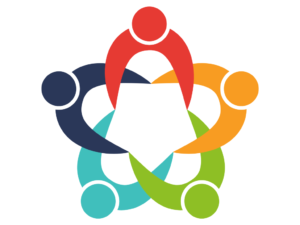 Inner Game coaching helps you shift your mindset to empower you to show up fully in your business with grace, strength, and resilience.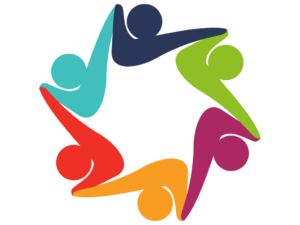 Outer Game coaching supports you as you implement the strategies and actions you need to take to grow your business and expand your impact.
Plus, in your weekly business coworking Zoom sessions, you can hold yourself accountable, utilize your community to be more productive, and gain insight from your peers.
What you'll get when you enroll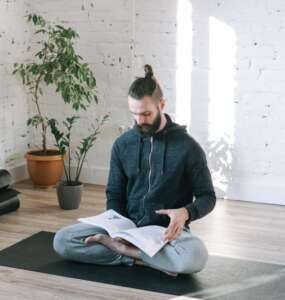 Flexible Learning
You choose what courses to take and in what order. And since everything is online, you can learn at your own pace, from wherever you are. You can devote several hours at a time to each course, or just fit in the short lessons around everything else in your life. Your business will grow either way, if you take consistent action and implement your learning.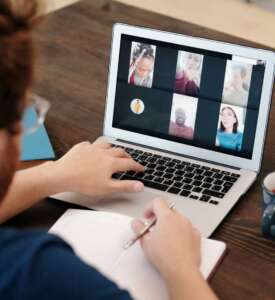 Live, Group Coaching
Inner Game coaching helps you address any mindset issues that could be getting in your way. While Outer Game coaching helps you put your learning into action. And the chance to interact and get live feedback from the BOSS faculty is invaluable!  This is one of the best parts of BOSS and you'll surge ahead on your goals when you attend regularly.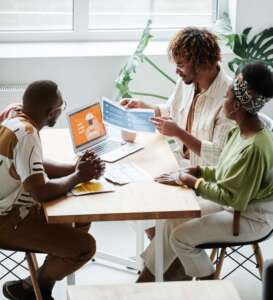 Accountability & Insights
Plugging into the communicty (the "Hive") is an incredible way to keep yourself on track. That's why we offer a weekly coworking session, where you can join with others on the same journey, and work toward your goals. Your coworking group is like your own personal cheer squad, helping you achieve so much more than you likely could all by yourself.
When you enroll in BOSS, you get 12 months of unlimited access to the full 13 courses and 50 bite-size lessons of business and entrepreneurial video material and worksheets designed for sexology professionals. 
You decide where to start and how much you need. You'll choose the courses that address your specific needs, providing you with the ultimate freedom to learn at your own pace. You can dip in and out, take what you need, and build momentum, all while having the support of your peers and faculty.
You have multiple opportunities for direct interaction with faculty and fellow members during twice-monthly group coaching and mentorship sessions on Zoom, plus you can actually work on your business with others in the Hive during the weekly business co-working sessions. 
You also get access to our library of recorded webinars with outstanding guest speakers who have shared valuable business and marketing insights and ideas for sexological entrepreneurs like you.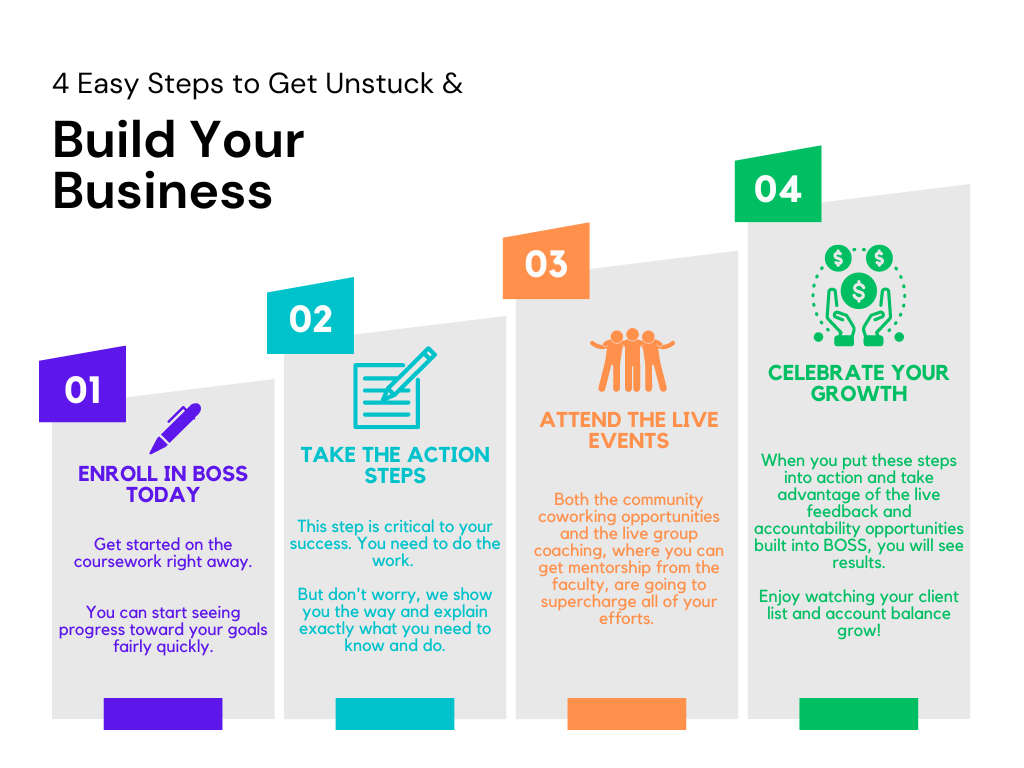 Gave me tools to create my ideal business
"I've been an entrepreneur before, but never in the realm of sexuality, and that is a very particular niche that doesn't necessarily work like every other business model. Since joining the business program at SCU, I have learned how to implement many different pathways for monetization. There is no one right way to do business, especially as a sex coach. BOSS has given me ideas and the tools to create my ideal business. So if you are on the fence about joining the Business of Sexuality Specialists program here at Sex Coach U, I encourage you to take the plunge. You are given all of the resources that will help you succeed."
Amanda Vee, BOSS Graduate, California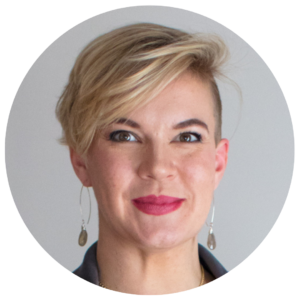 If you're serious about reaching more people, supporting yourself, achieving all of your income goals, and making a huge impact on the world, it's time to invest in that vision. The Business of Sexuality Specialists training will prepare you to manifest it.
A 12 month subscription in BOSS is a manageable $4,997 when paid up front, or $449/month for 12 months.
Your subscription includes all 13 courses from the original BOSC program, all 50 video lessons delivered in the BEEHIVE, workbooks, live coaching, coworking sessions, and access to the business webinar library.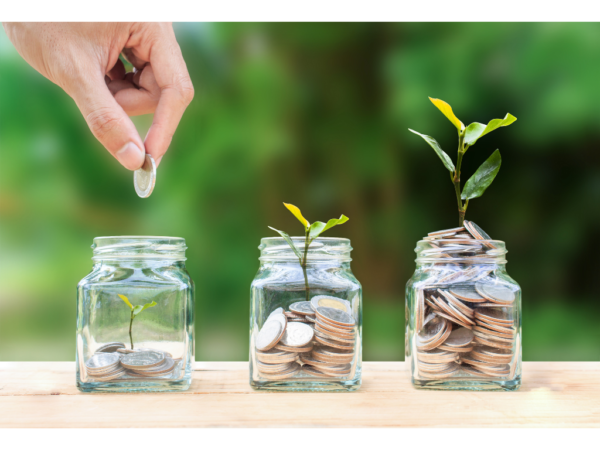 At the end of your first 12 months, you'll have the option to extend your subscription. 
Other business and entrepreneurship training programs can run upwards of $10,000 and provide general knowledge. BOSS has been developed for sexologists by sexologists so you can put your learning into practice immediately. 
How can you afford not to make this investment in yourself and your business?
Here is what's in store for you when you join BOSS: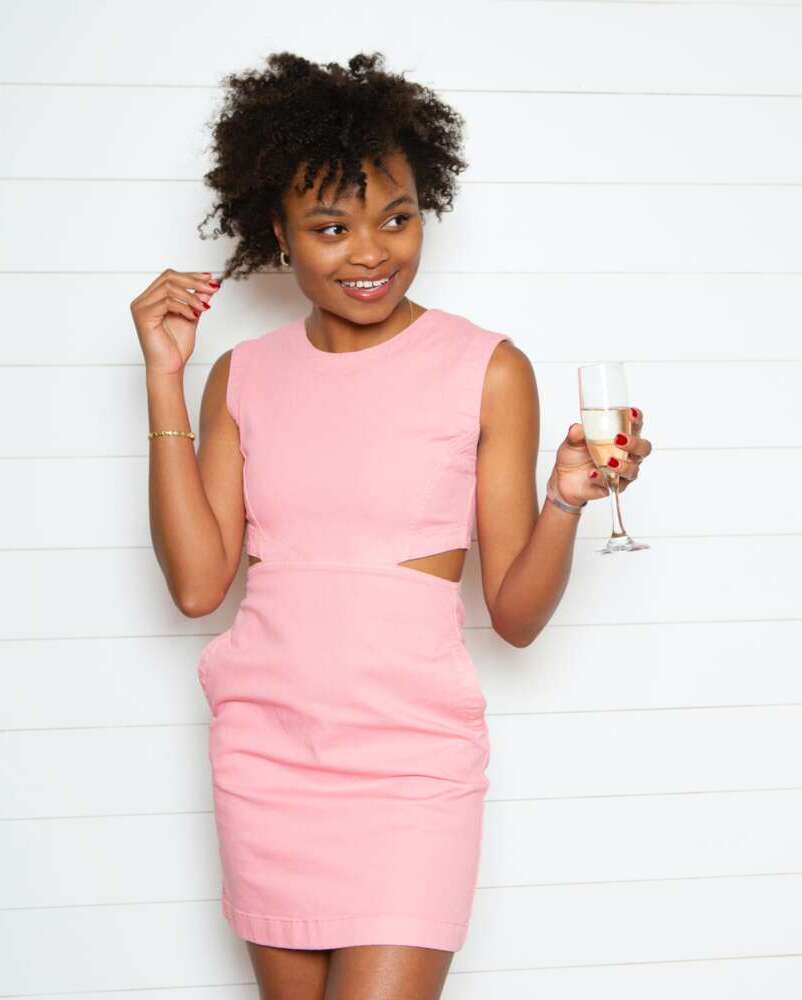 13 in-depth business and marketing courses so you're fully prepared to launch and maintain your successful and sustainable private practice.
50 bite-sized lessons so you can quickly get the answer you need to the specific issue you have right now.
One monthly Inner-Game group coaching call to help you let go of scarcity thinking and embrace an abundance mindset.
One monthly Outer-Game group coaching call to help support you in taking action and getting it all done.
Weekly BOSC coworking sessions to help you stay accountable to your goals and connect you with your peers and future colleagues.
Access to a rich library of business webinar recordings to further enhance your knowledge and skills about business, marketing, and entrepreneurship.
A customized Certificate of Completion, to remind you of all that you accomplish in this program and your career.