You can earn money when you recommend a student to us!
Earn a 5% referral commission for each student who joins SCU
Beloved SCU community member
We value you and your contribution to the SCU community. 
Did you know that you can become an SCU Ambassador? This means that if a new student enrolls after hearing about SCU through you, you receive a commission.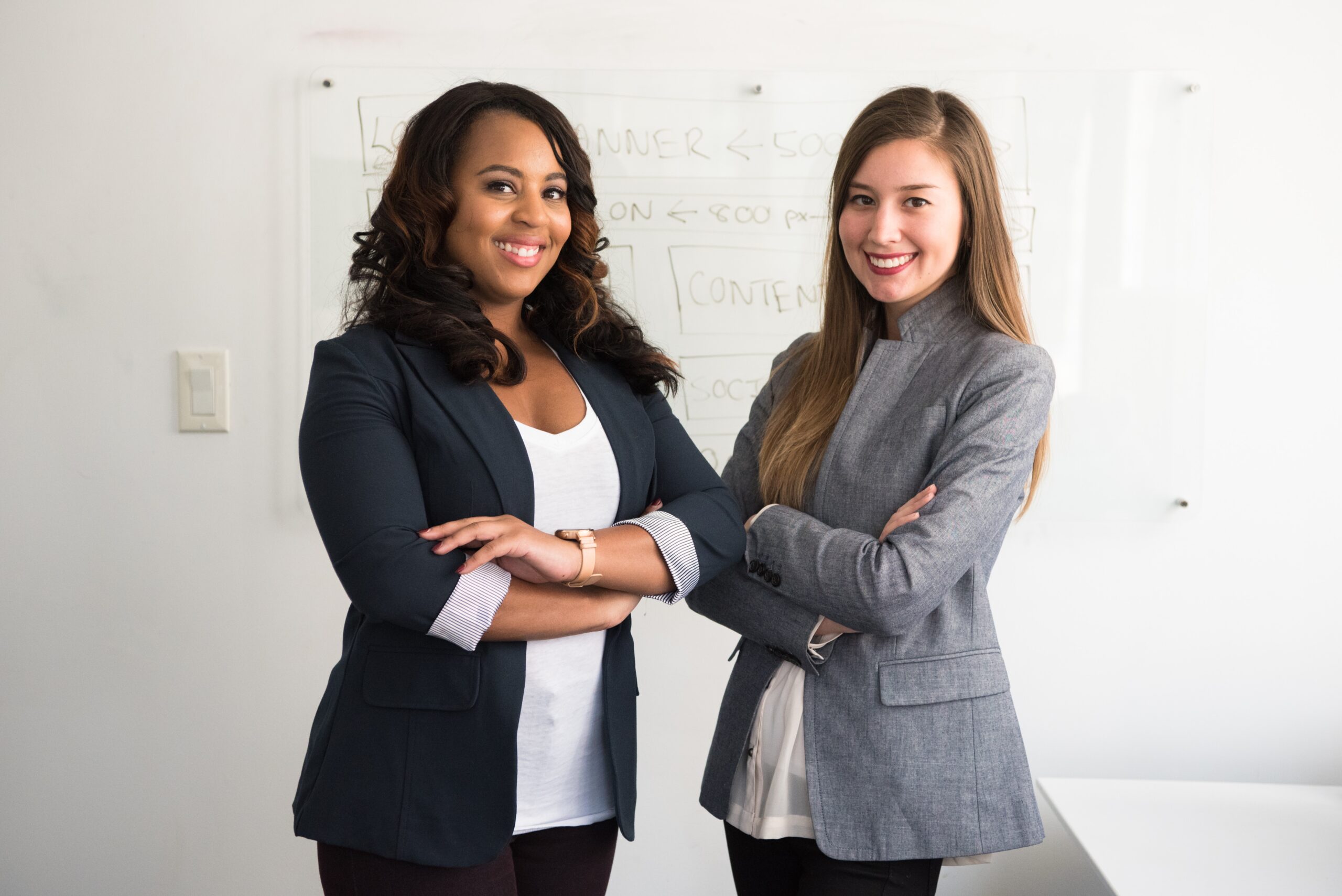 It's our way of saying "Thank You!" for spreading our sex-positive mission and contributing as a vital member of our global family.
We are building a community of sex-positive, competent professionals and we want YOU to benefit from this.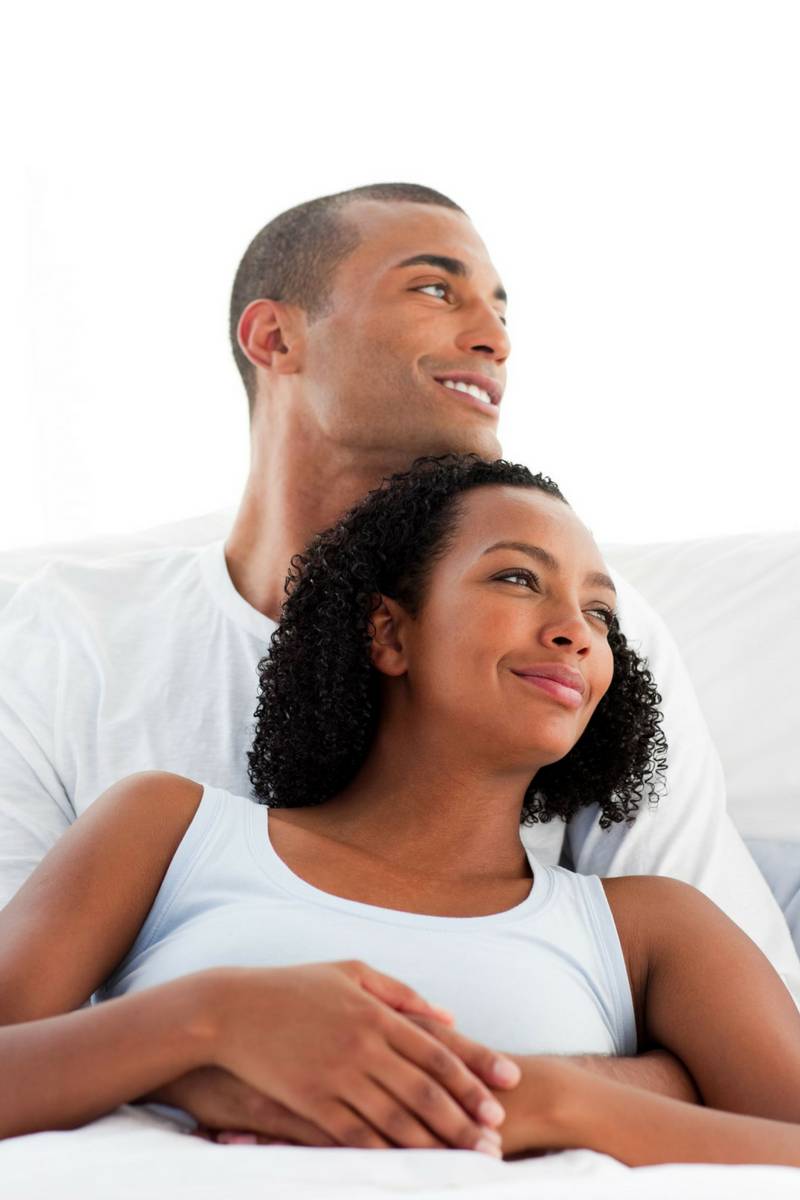 What's in it for you?
SCU Ambassadors earn a 5% referral commission* for each student who enrolls in SCU.
Commissions are earned when tuition payments are received after the 30 day refund window has passed.
Commissions are paid out quarterly.
* SCU Ambassador commissions will only be paid out if your referral link is used. Your referral link makes sure that someone you send to SCU will be noted as having first visited us from your link!
*If you have referred another student within the same cohort as yourself, you will be eligible for your first SCU Ambassador payment after 6 months of being in the program if you are on a payment plan. SCU Ambassadors are paid on a quarterly basis. At that time, you will receive commissions in the amount of 5% of the tuition paid thus far for the student you referred.*

Next steps…
You will then receive a confirmation email from The SCU Team with your login details for the Ambassador Center.
Follow the link to the Keap login page.
Now you're in the Ambassador Center.
Here you will find your tracking links – these are important! These are your very own customized links.
And there's more!
Custom EMAIL templates that you can send out to your mailing list, or just your contacts.

Custom SOCIAL MEDIA templates you can post on your pages (Facebook, Twitter, Instagram, and LinkedIn)

Graphics for you to use in the emails or on your social media.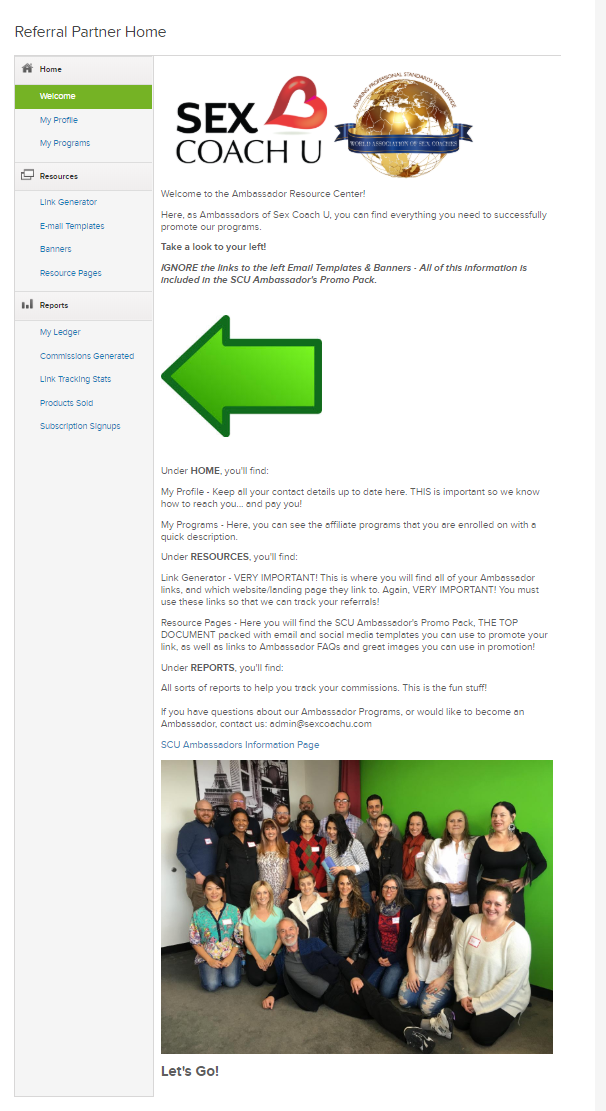 Make sure to add your tracking link to everything!
You can really get creative with this. The templates are only a guide for you, so go ahead and customize it to your own unique voice and style.
If you need help to get you started, send an email to curriculum@sexcoachu.com who can give you personalized tips to make the most of being an SCU ambassador.