The Core Certified Sex Coach™ Training Program
Welcome to the Core Certified Sex Coach™ program!
This page will tell you everything you need to know about our comprehensive certification program in sex coaching, clinical sexology, and business success.
With over 360 hours of training, graduating from this program will earn you the title of Certified Sex Coach™ . Note that our complete program includes the Business of Sex Coaching (BOSC) course.
If you wish to take BOSC separately, click here.
The Core Certified Sex Coach™ program is a full certification program that will enable you to attract and work with clients and take them through the sex coaching process.
For your reference, here's a summary of what you'll learn on this page:
How the program works
Using the MEBES (c) model
The triadic training model of clinical sexology, coaching, and business mastery
Introducing the Core curriculum
Our live trainings: SAR and ASPEX
The credentials you will earn and the professional organizations you'll be eligible to join
Introducing the Business of Sex Coaching (BOSC)
Your investment for the program
Fast action bonuses
How to get started!
How the Core Certified Sex Coach™  program works
12 courses in clinical sexology
12 courses in co-active coaching
12 courses in business success
2 live community webinars a month
Private Facebook membership
The entire sex coach training is based on MEBES© Model developed by the Mother of Sex Coaching, Dr. Patti Britton. early in her sex coaching practice.
Dr. Patti didn't think the old models took the client far enough, which is why she wanted a holistic model that addresses the five areas in which a person or sexual relationship can become blocked, and then liberated.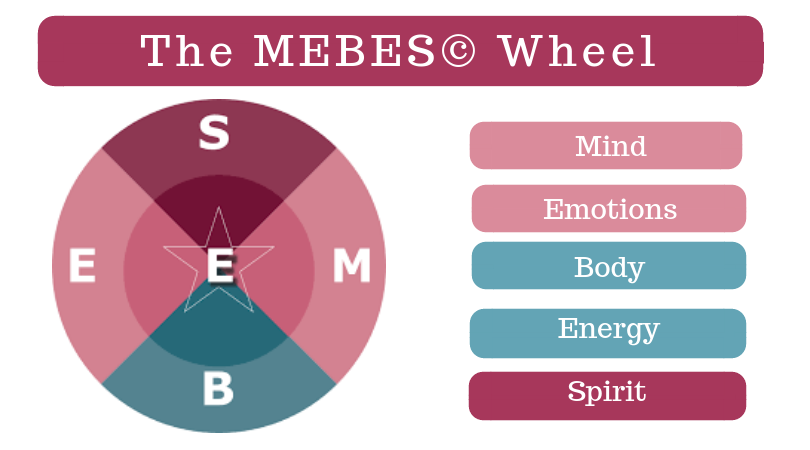 Mind, Emotions, Body, Energy, Spirit.
Sexuality is an integral part of being human and interacts with every other facet of our being. You'll learn to work with your clients as whole people and help them integrate their sexuality into their entire lives, so they can begin to live more authentically, healed and whole.
The MEBES© Model gives you a proven, repeatable model to guide your work with clients.
This will be your framework and you'll be encouraged to bring your own style to your sex coaching practice.
You really can make it your own and become the change you want to see in the world.
Our Triadic Training Model:Clinical Sexology, Coaching, and Business Mastery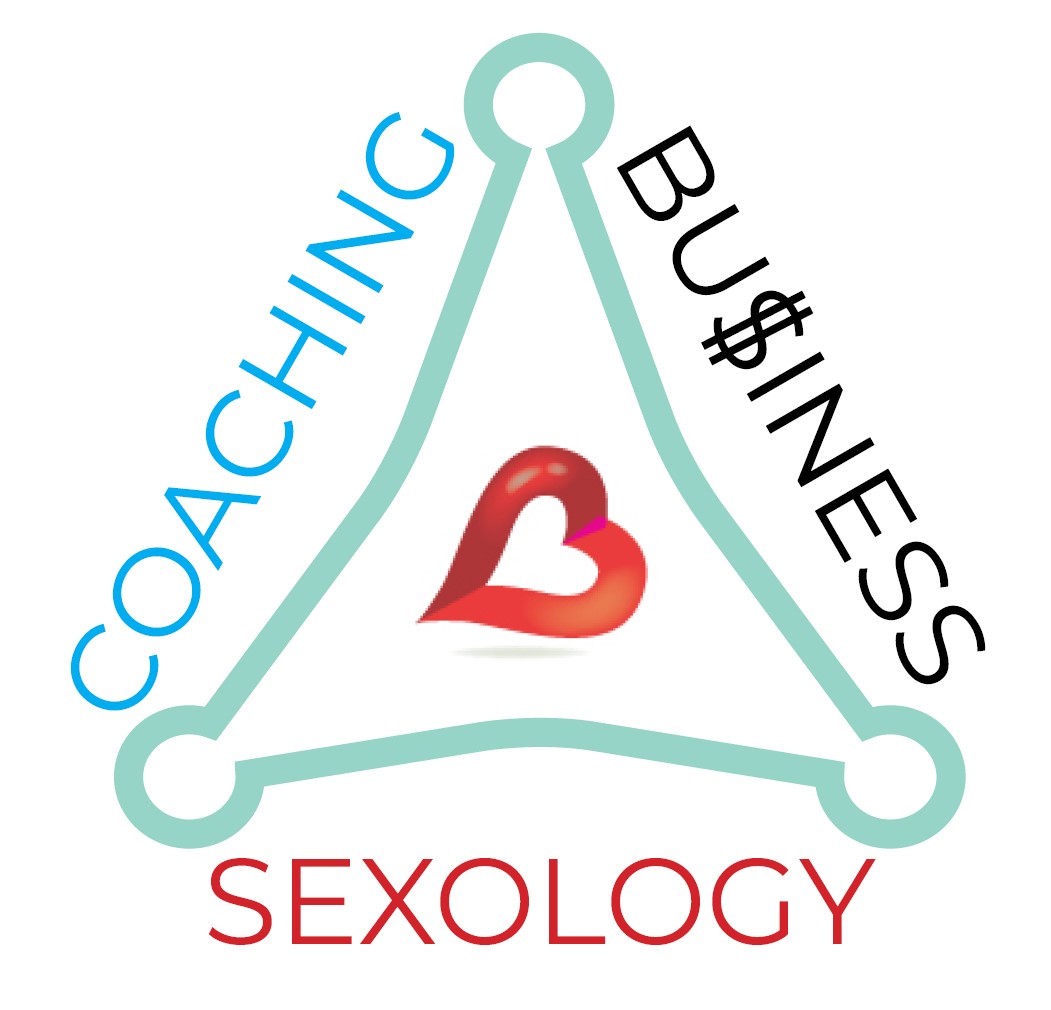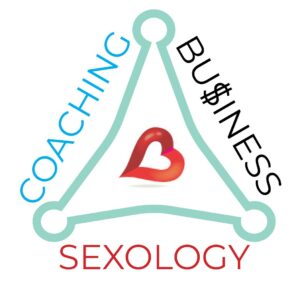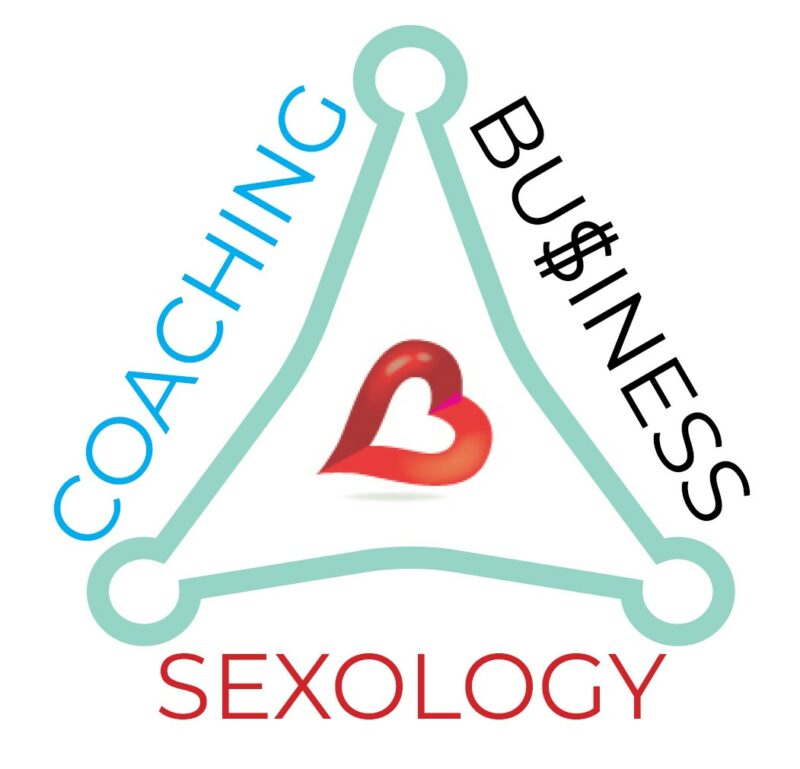 At Sex Coach U, you will learn everything you need to become a successful sex coach through our Triadic Training Model.
When you become a Certified Sex Coach™ at graduation, you will be a qualified, competent sex coach, and you'll feel confident in your ability to launch a profitable business while living your passion.
You study at home, at your own pace with an assigned student advisor assessing your progress and a fellow student study buddy. This is your Support & Accountability Team, helping you stay focused as you progress through the program.
Throughout your journey, you also have access to our vibrant student and graduate online community.
Together, we all support and encourage each other along the way.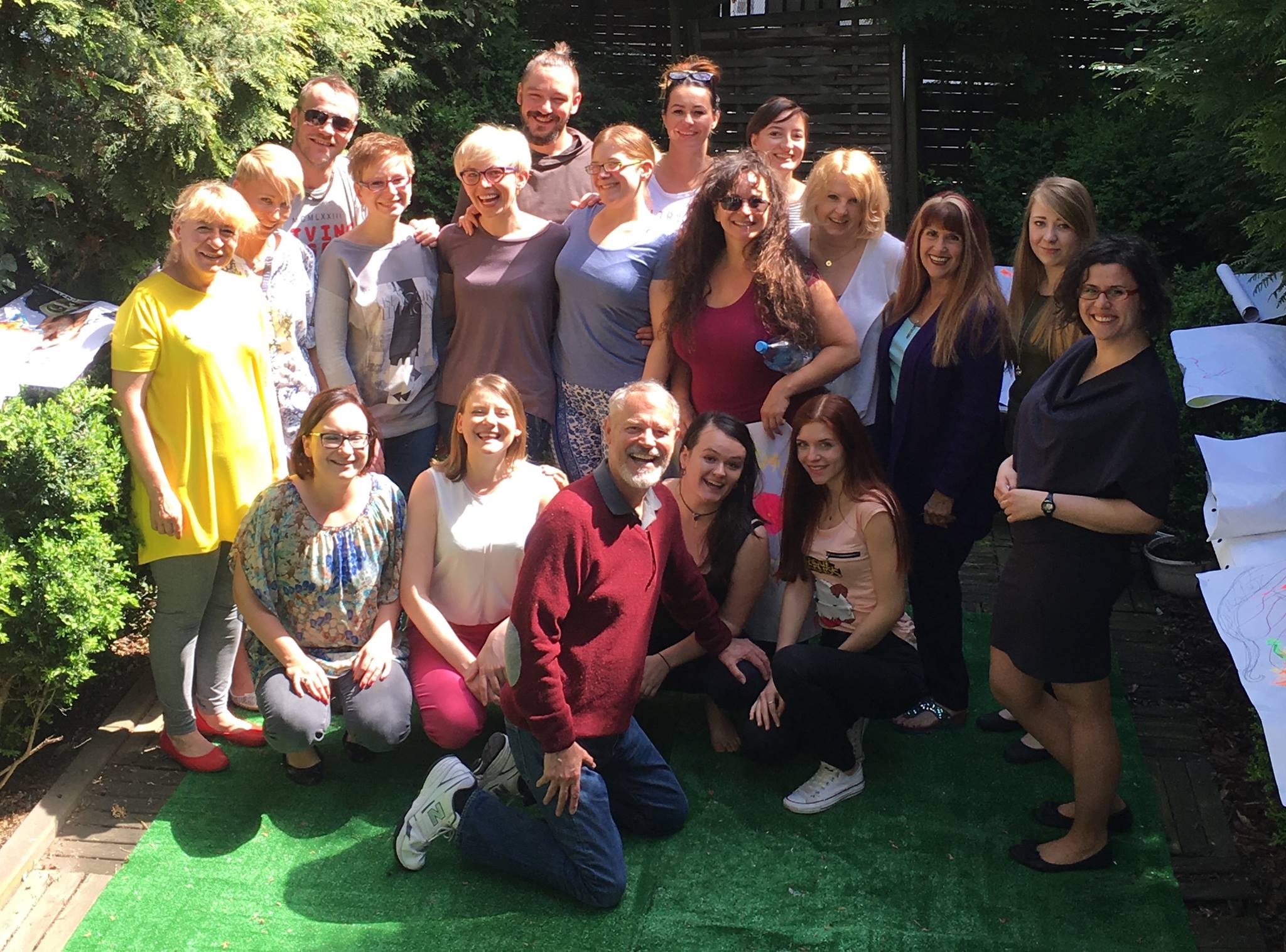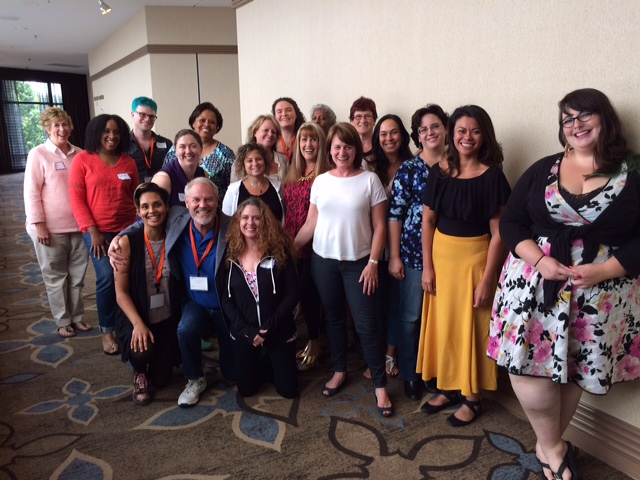 You'll learn the fundamentals of clinical sexology and co-active coaching in 24 in-depth and up-to-date courses, together with a complete program of study on sex coaching business success.
As part of your studies, you complete a study journal for each course (including your business studies courses), which is reviewed by your student adviser.
Unlike many other business training programs, you'll have direct feedback from a live human being as you build your business to help you achieve success.
About Sex Coaching and This Process

Sexual Orientation & Gender Identity

Life Stages of Sexual Development

Sex and the Body, Sexual Function and Orgasm

Assessment to Action Plans

Contemporary Models: PLISSIT and MEBES

Sex Toys in Today's Market
Attributes of a Great Coach

Challenging Situations and Clients

Ethical Standards & Practices

Integration of Sexology & Coaching

Modalities & Critical Components for Success

Thriving, Flourishing, Sustaining Yourself
In addition to the complete online program, we offer two intensive live trainings as part of your experience at Sex Coach U.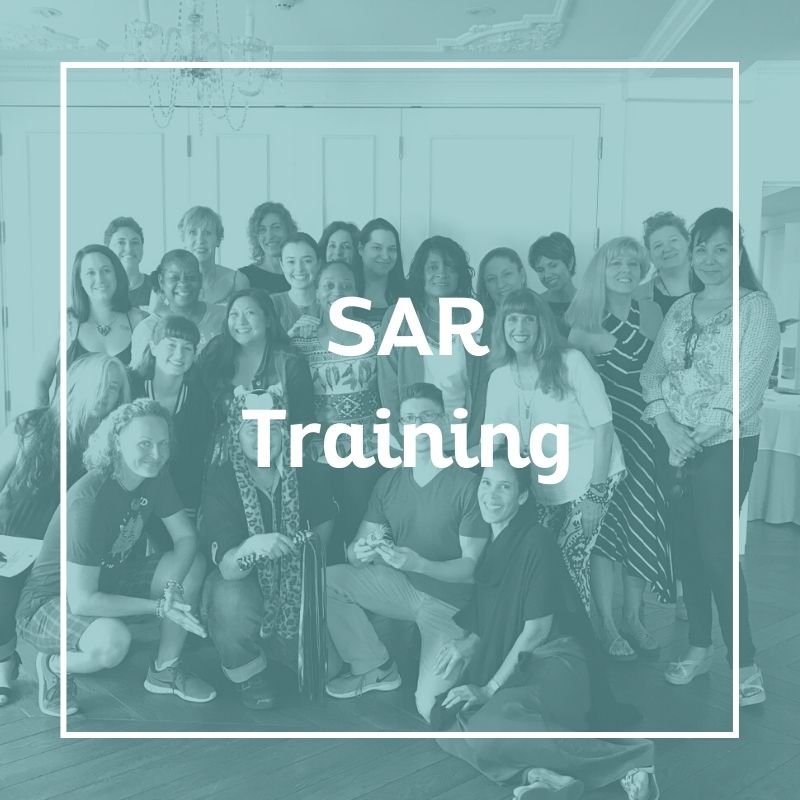 SAR Training
The Sexual Attitude Reassessment and Restructuring (SAR) training is a required training in the field of sexology. The American Association of Sexuality Educators, Counselors, and Therapists (AASECT)* has long required a SAR for certification. So does Sex Coach U.
Dr Patti Britton, in addition to being the original sex coach and the past-president of AASECT, is a world-recognized SAR leader. She has delivered over 55 SARs around the world, each one of them powerful, deeply moving, and professionally illuminating. She has trained a small, select group of SAR facilitators, too.
This will be part of your experience at Sex Coach U.
You'll spend two days in Los Angeles, USA, Warsaw, Poland, or other exciting locations around the world. You'll be surrounded by your peers, gaining the crucial sensitivity skills to work with the deeply vulnerable subject of sexuality.
Taking a SAR is required to earn your certification from Sex Coach U. Due to the current pandemic where live training options are limited, we are offering online SAR trainings. Click the button below to learn more, or send an email to our team at admin@sexcoachu.com.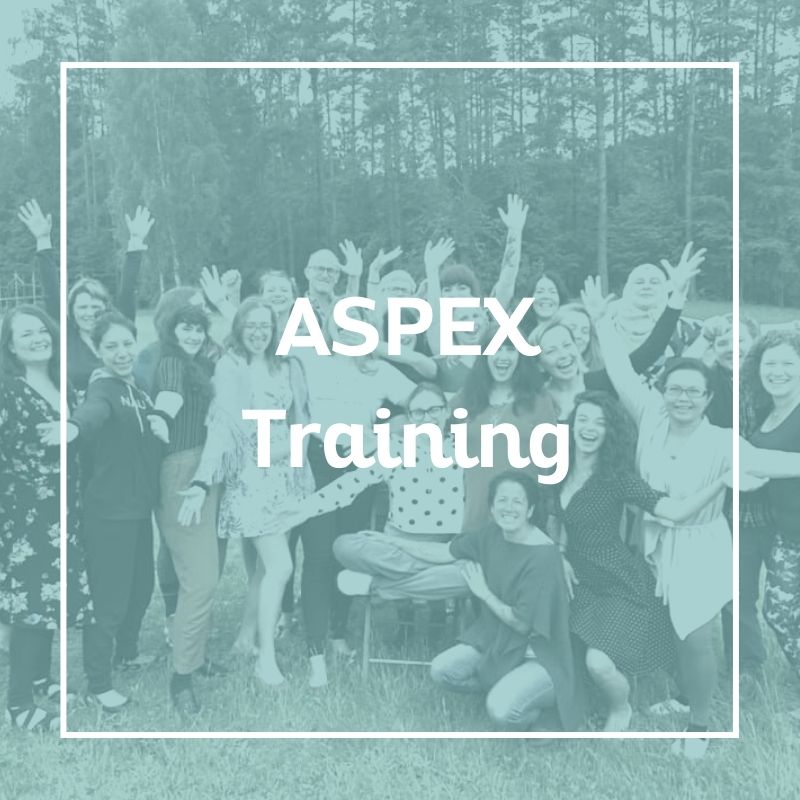 ASPEX Training
If SAR leaves you hungry for MORE—more personal exploration, more examination of your own sexual values, attitudes, and beliefs, more community, more retreat—then you'll love also coming to ASPEX.
Once each year, a small group of sexologists meets for six days and five nights in a pristine natural setting to dive deep into the sexual soul. Guided by Dr Patti Britton and the MEBES© Model, they have the rare and important opportunity to heal the healer.
Working with human sexuality, holding non-judgmental, transformational space for the healing of others is POWERFUL work.
Our work is demanding and it challenges you to practice self-care.
Remember that you are a separate, sexual individual on your own journey, even as you guide the journeys of others.
When you are ready, you can claim this time and space for yourself in the Advanced Sexological Personal Exploration Experience (ASPEX). Sex Coach U does not require ASPEX for graduation.
Participation is optional because you must be ready before ASPEX is for you.
Community Webinars
We celebrate our diverse and global community, which we strengthen every month by gathering online. We are together, no matter where we are in the world.
Each month, you'll receive one information-packed webinar on the latest developments in sexology and one webinar on business building and career growth to make your practice a smashing success.
You'll learn directly from either members of the Sex Coach U team or allied professionals who are at the top of their game.
Global Facebook community
In between calls and live events, you'll be able to reach out any time, day or night, wherever you are, to the thriving private Facebook community that brings together current students, graduates, and World Association of Sex Coaches members from 60+ countries around the world.
You'll get support and encouragement to keep you on track with your studies.
You can find collaborators for projects.
You can get advice and different perspectives on any of the topics you're studying.
All you have to do is ask.
Live Practicum Demonstration
As you approach graduation, you might wonder: Am I ready to do this?
Before you graduate, you demonstrate skills by completing a live practicum in order to become a sex coach.
This is your Supervision component of the program– to be sure that you have the competency to work with clients 1:1.
You receive honest feedback all along the way from your personal Student Advisor, who is an experienced, practicing sex coach, which will give you the CONFIDENCE to go out and walk your talk.
If you're not ready, we tell you and guide you in how to improve your knowledge or skills, or to increase your self-confidence.
This is how you will know.
This isn't just any sex coach training.This is smart and respected sex coach training with real credentials behind it.
The end of your studies is the beginning of what comes next. You don't want to be alone and you don't have to be.
There are people, like you, all over the world, trained in a variety of modalities and working with different facets of human sexuality.
As a Sex Coach U graduate, you will be welcomed among this elite group of professionals and recognized as a peer.
When you graduate, you'll not only have received cutting-edge training in sex coaching and become a highly competent professional, you'll have proven yourself ready to join the ranks in the global field of sexology.
WASC
You'll be eligible for membership with the World Association of Sex Coaches (WASC)
ACSI
You'll be eligible for membership in the American College of Sexologists International (ACSI)​
ASIS
You'll be eligible for membership in the Association of Somatic and Integrative Sexologists (ASIS)
WAS
Sex Coach U is an organizational member of the World Association for Sexual Health (WAS). As an enrolled student or graduate, you become a member of this incredible international organization under our membership umbrella.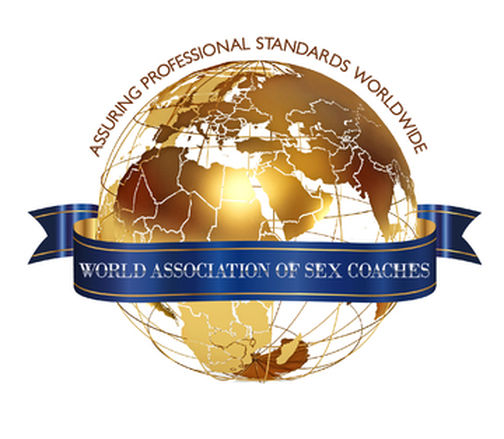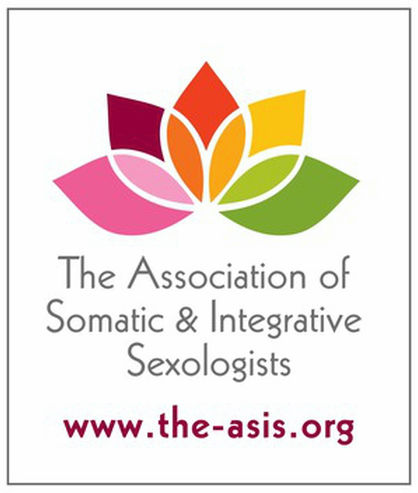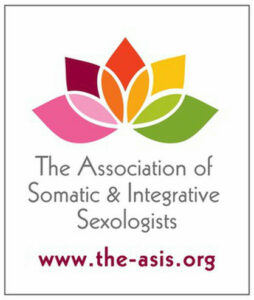 There really is no other sex coach training program that gives you these credentials, recognition or sexological expertise. 

We are the only sex coach training program in the world that has been recognized by the World Association of Sexual Health (WAS).
And don't forget that our founder and pioneer of sex coaching, Dr. Patti Britton, is WAS Regional Secretary for North America and serves on the WAS Advisory Committee. Sex Coach U presented the first Invited Symposium on Sex Coaching at the WAS international Congress held in Mexico City in 2019.
Launch your brand new sex coaching business
You need more than passion and determination. You need to know how to make a successful and financially viable business.
We've got you covered.
As part of your training, you'll map out your business, learn how to get visible, and most importantly, the steps to secure and thrive with consistently paying clients.
Here's just some of what you will learn in the Business of Sex Coaching:
Conquer your money blocks by changing your money mindset

Work smarter, not harder by managing your time effectively

Chart the path of your future by setting your business vision and intention

Define success and set achievable business goals to get you there

Create a bulletproof business model that works for YOU

Identify, reach, and serve your ideal clients who will happily pay well for your services

Design your website and social media to sizzle and sparkle so that they resonate with your ideal clients
Build a stunning website that turns casual visitors into high paying clients

Create and monetize your unique message to the world so that you are paid well for your passion

Mastermind and execute a sell-out launch

Onboard new clients: how to finesse the initial conversation, assessing if they are the right fit and getting them started on your coaching program

Build your professional referral network of therapists and practitioners to give you a constant stream of new client inquiries
The Core Certified Sex Coach™ program is an advanced training and it's not for everyone. This is why we have a thorough application process, which includes a personal conversation with a member of our team.
We want to be sure it is right for you and we want you to succeed so you really can create a career to live your life on your own terms.
And we will honestly tell you if Sex Coach U won't work for your career aspirations at this time.
Enrollment opens only a couple times each year so that we can give more individual attention and support for small cohorts of students.
When you enter Sex Coach U, you do so at the same time as a selected group of your peers.
Some will become life-long friends and collaborators.
Sex coaching is a new field, which can make it hard to imagine how much you stand to gain by making this choice.
Your earning potential is unlimited. There are many ways to scale up your sex coaching business to build the lifestyle that you want.
This depends on you.
And that's the beauty of this career. It is your choice—you can work part-time or full-time, you can build passive income or spend lots of time among people.
It's your career and you're in the driving seat.
You set your prices.
You, at last, have control
The Core Certified Sex Coach
™

Program Tuition
You can pay in full or opt for one of our installment plans.
You expect your investments to pay off, especially the ones that you make in your career and your professional development.
Sex Coach U typically pays for itself within 3-12 months of graduation, depending on how much time you dedicate to your practice.
According to Sex Coach U alumni, here are a few examples to illustrate how you can expect to realize a return on your investment.
According to Sex Coach U alumni, here are a few examples to illustrate how you can expect to realize a return on your investment.
Individual One-Off Sessions: $125 – $300 per 60 minute session

Monthly Coaching Packages: $500 – $1500 per client

Group Coaching: $60 – $100 per 60 minute session per group member

Workshops: $35 – $600+ per participant

Retreats: $500 – $8,000 per participant

Online eLearning Product: $10 – $750 per enrollment
As you move through the program, we'll be giving you the best business and marketing training to start building a financially viable practice so that you can do this full time, if you choose.
The earlier you get VISIBLE, the more clients you'll have lined up for immediately after your graduation.
Review our Policies page to learn how you can be doing this even before you graduate.
What's more, you can take advantage of time-limited bonuses if you are ready to commit to this journey right away.
To be direct, these bonuses will deliver the most value to the most committed people: those who know that they want to build a successful, blockbuster practice.
These bonuses are available for a limited time only and are the most suitable for people that wish to rapidly build a successful practice. 
Are you ready to begin your new career?
Bonus #1Early Bird Special
Your chance to save $1,000! 
When you enroll before a set date in our enrollment period and enjoy a special early bird tuition rate of $11,997. You can use the money you save to help buy the books and other training materials you need to supplement your studies. 
TOTAL VALUE: $1,000
EXPIRES 10/21
Bonus #2Copy that Converts
Expert copywriting session with Sex Coach U Editor-in-Chief, Inara de Luna
Fine tune your copy to make sure your message attracts and resonates with the clients that you love to work with. Real-time copy tear-down and rework session!
TOTAL VALUE: $400
EXPIRES 10/23
Bonus #3Dreams into Reality
The ultimate business strategy planning session with WASC Executive Director, Sarah Martin
Do you want to hit the ground running? You'll love this straight-talking business planning session that will help you nail down your business goals and prepare a plan of action!
TOTAL VALUE: $400
EXPIRES 10/25
Bonus #4Master Your Social Media
Create your unique social media strategy with Sex Coach U Social Media Manager, Lucy Rowett
Set up a dynamic plan for social media success so you reach your ideal clients by mastering organic reach and getting VISIBLE online, whichever platform you choose. 
TOTAL VALUE: $400
EXPIRES 10/27
Remember, when you join the Core Certified Sex Coach™ Training Program here at Sex Coach U:
You'll get 36 in-depth courses in clinical sexology, coaching modality, and business building.

You'll have access to an exclusive and vibrant online community of current students, graduates, and WASC members.

And you'll be certified by the leading sex coach training organization and be eligible for membership in a variety of professional organizations.

You'll even be pretty far along in your AASECT certification*, if you wish to pursue it.

And, if you know that Sex Coach U is for you, that this is the path that you have been looking for, you will receive career-accelerating bonuses by committing early.
Isn't it time you followed your passion?
Own your dream!
​
We often sell out whenever we open enrollment, and we only enroll a couple of times each year.
Remember, space is limited and our enrollment will only be open for two weeks, so join the Waiting List now to have the earliest chance at applying to join the Cohort.
Don't miss out on this chance to launch your new, hot career!
AASECT CEs
Many prospective students ask if our program meets the requirements for certification through the American Association of Sexuality Educators, Counselors and Therapists (AASECT).​
As of Jan 1, 2021, AASECT CEs are no longer provided through Sex Coach U. AASECT certification is restricted to United States citizens. However, Sex Coach U is a global organization with students and graduates in over 72 countries and counting.
Therefore, we are proud to be recognized as an organizational member of the World Association of Sexual Health (WAS). As an enrolled student or graduate, you become a member of this incredible international organization under our membership umbrella.
You may still apply for AASECT certification, but you'll need to consult them about their requirements and whether or not your studies at Sex Coach U will qualify. We do not guarantee AASECT certification will be granted as a result of completion of the Core Certified Sex Coach™ training program.
AASECT certification is awarded on a case-by-case basis, according to a candidate's background and whether they meet the highly-rigorous AASECT criteria. Learn more here.