Mission Statement and Our Purpose
These are challenging times for racial/social/sexual diversity. We all have endured the political winds of change over the past many years and in particular during the past several months. Here at Sex Coach U (SCU) we now have a wonderful opportunity to invest in our Core Values of true diversity, in all forms. Just after the George Floyd murder, we took new actions and augmented our former activities that related to the promotion of sexual rights, sexual health, and freedoms for all.
We have established an SCU Diversity Advisory Council (DAC) to address issues of diversity, inclusion, and representation from a humanistic sexological perspective. Our work with the DAC will address our internally focused curriculum, student management, and our externally focused marketing materials. 
In fact, diversity has always been a significant part of the work here at SCU and this project is a new component of our ongoing commitment to showing up as advocates for greater diversity from a humanistic sexological perspective. This page is our special tribute to our diverse students, graduates, SCU team members, our mission at SCU, and to the global audiences that we serve. We will continue to update you on our progress and encourage you to assist us with your questions, comments, and concerns. Oh, and we deeply appreciate your praise, when you feel like sharing that!
SCU Diversity Advisory Council Members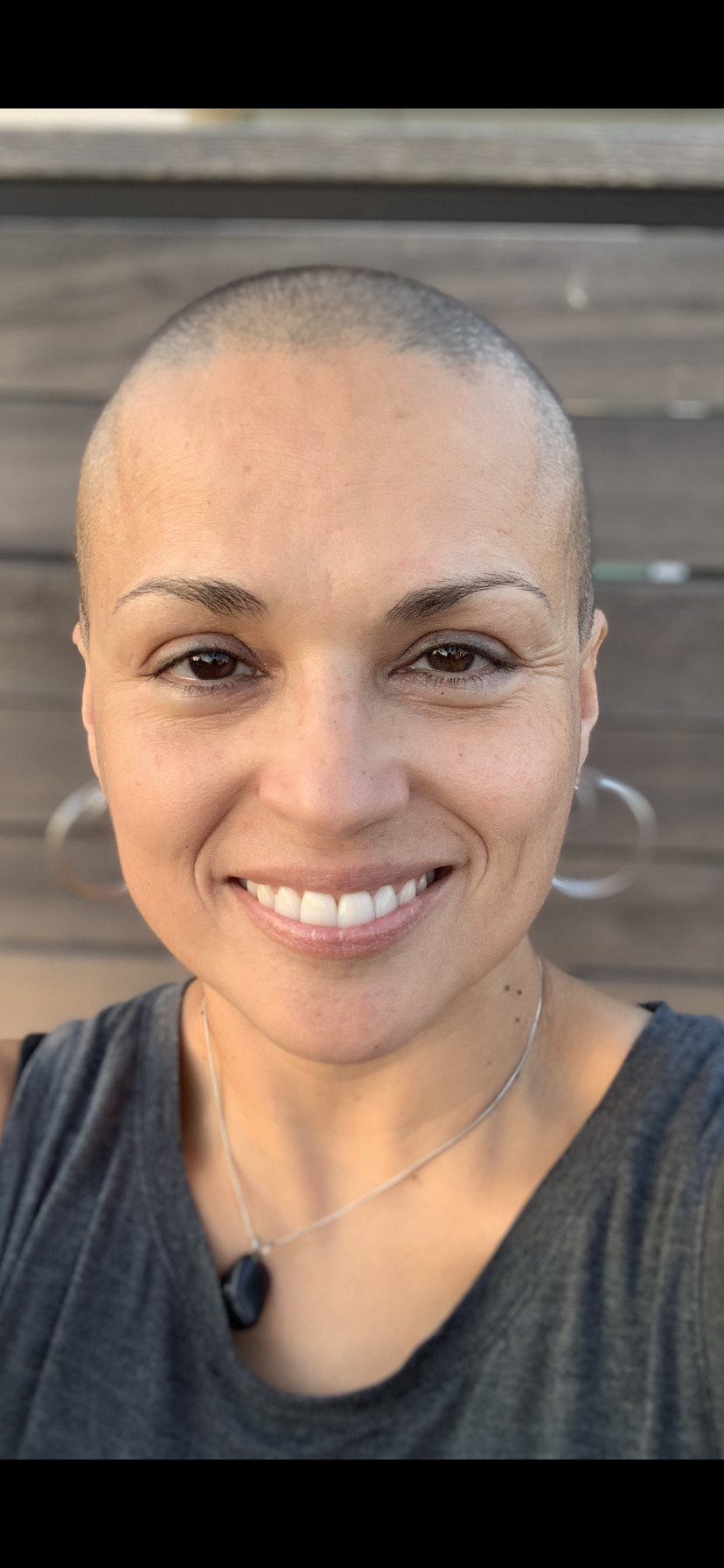 Angelica Gutierrez, LSWAIC, MS, CYT
Angelica Gutierrez, LSWAIC, MS, CYT,  is the founder and owner of Sexual Radiance Lifestyle Coaching & Therapy as well as the host of SXY Radiance: The Podcast. Angelica has 20+ years experience working with individuals in addressing and overcoming sexual blocks, relationship issues, life transitions and sexual shame! She helps individuals reject cultural ideals that are…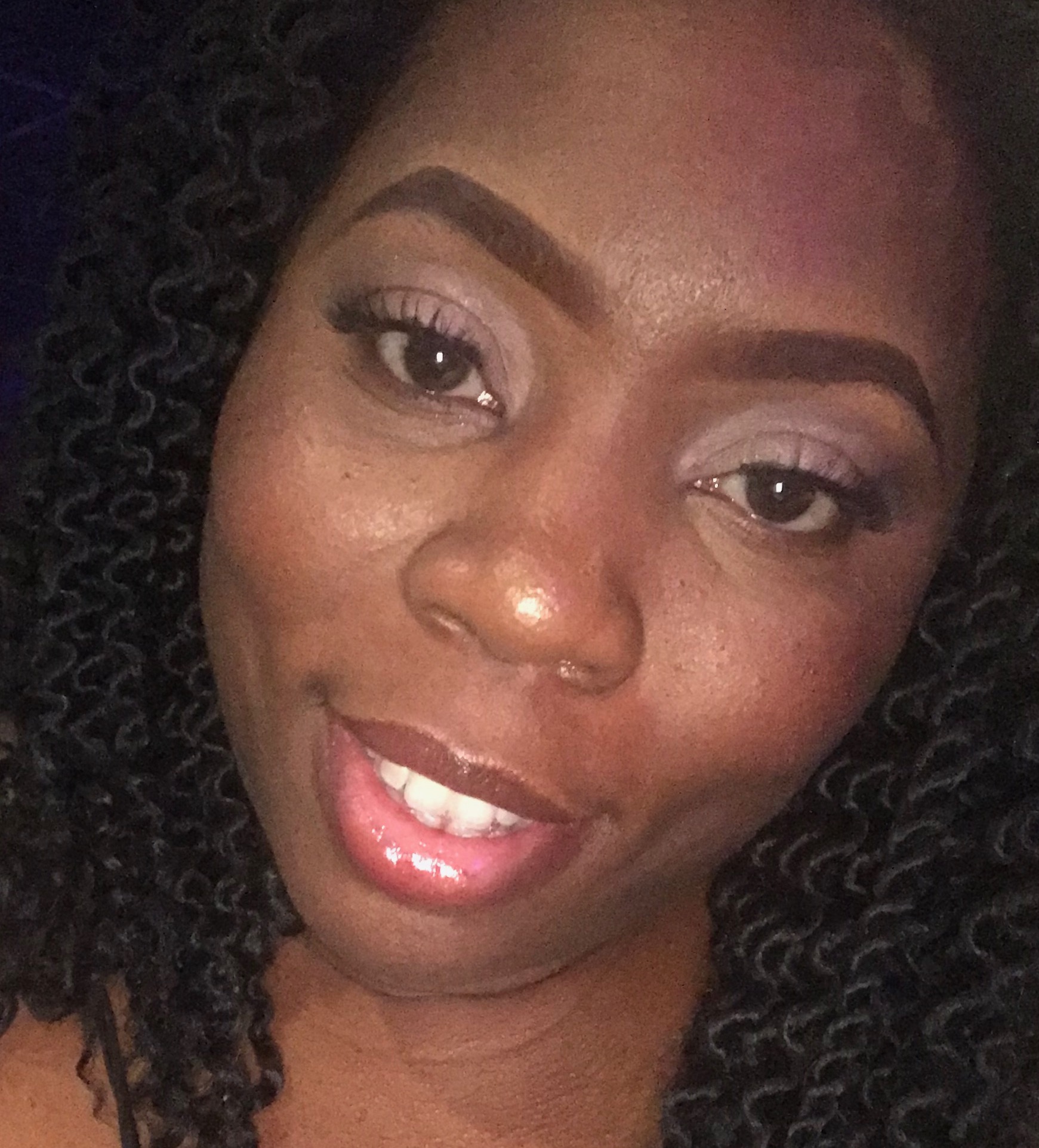 LeKeisha Jones
LeKeisha Jones is a Certified Sex Coach, erotic poet (known as Kitty Pride), massage therapist, and lifelong student of sexuality, theology, and psychology. She began studying sexuality from a religious perspective over 20 years ago out of curiosity of the many beliefs and teachings that are often taught in many religious homes…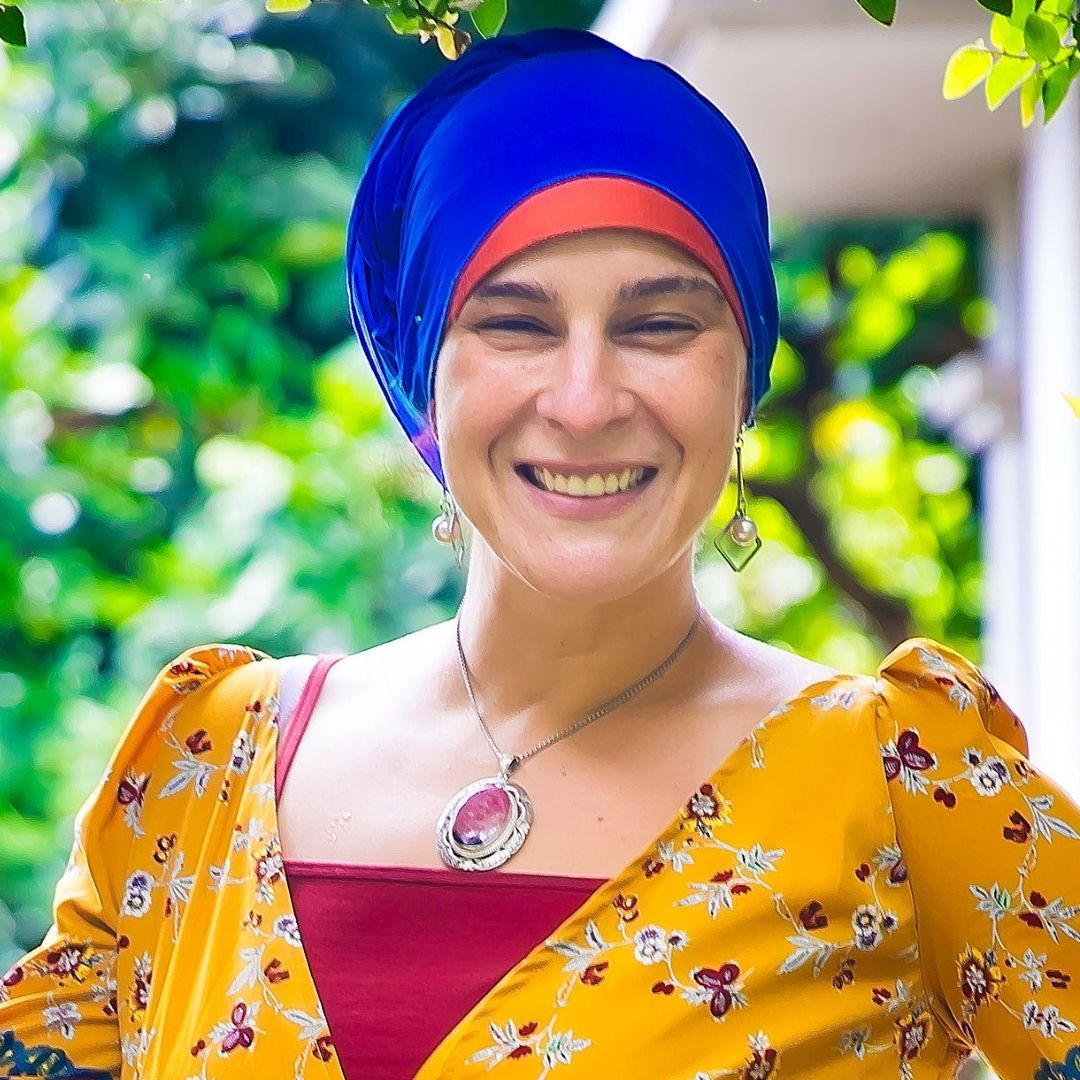 Manal Omar
Manal Omar is the founder of Across Red Lines, dedicated to women's leadership through accessing life force energy and deeper understanding of rights through a faith lens. She designed and led multiple development and training projects in the Middle East and Africa, and provided media and policy support on youth and gender programming on a global scale…
The team at Sex Coach U is a reflection of our commitment to diversity and inclusivity and has grown in scope and numbers over the last few years. Our SCU team is comprised of the Curriculum Team (who are in charge of SCU students' progress and the core curriculum), the Management Team (who oversee the BOSC business training and the SCU internal infrastructure), and the Marketing Team (who are in charge of our newsletter, blog, social media, and communications with the press and media).
Our Web Team oversees our websites, our Accounting Team manages our financials, and we proudly outsource to BIPOC businesses wherever possible. 
Since our beginnings in 2010, our team has always represented diversity in every form, and our team members come from all over the world.
To date, our team both past and present has come from:
The USA (Arizona, California, Delaware, Florida, Georgia, New York, North Carolina, Ohio, Oklahoma, Pennsylvania, Vermont), Germany, Lithuania, Poland, Singapore, and the UK.
We are proud to work with team members from diverse communities and backgrounds, which enriches both our inbound and outbound communications.
Since our founding in 2010, we have regularly offered scholarships on a case -by-case basis to students either from developing countries or in special circumstances. 
Here are some of our recent SCU Scholarship recipients: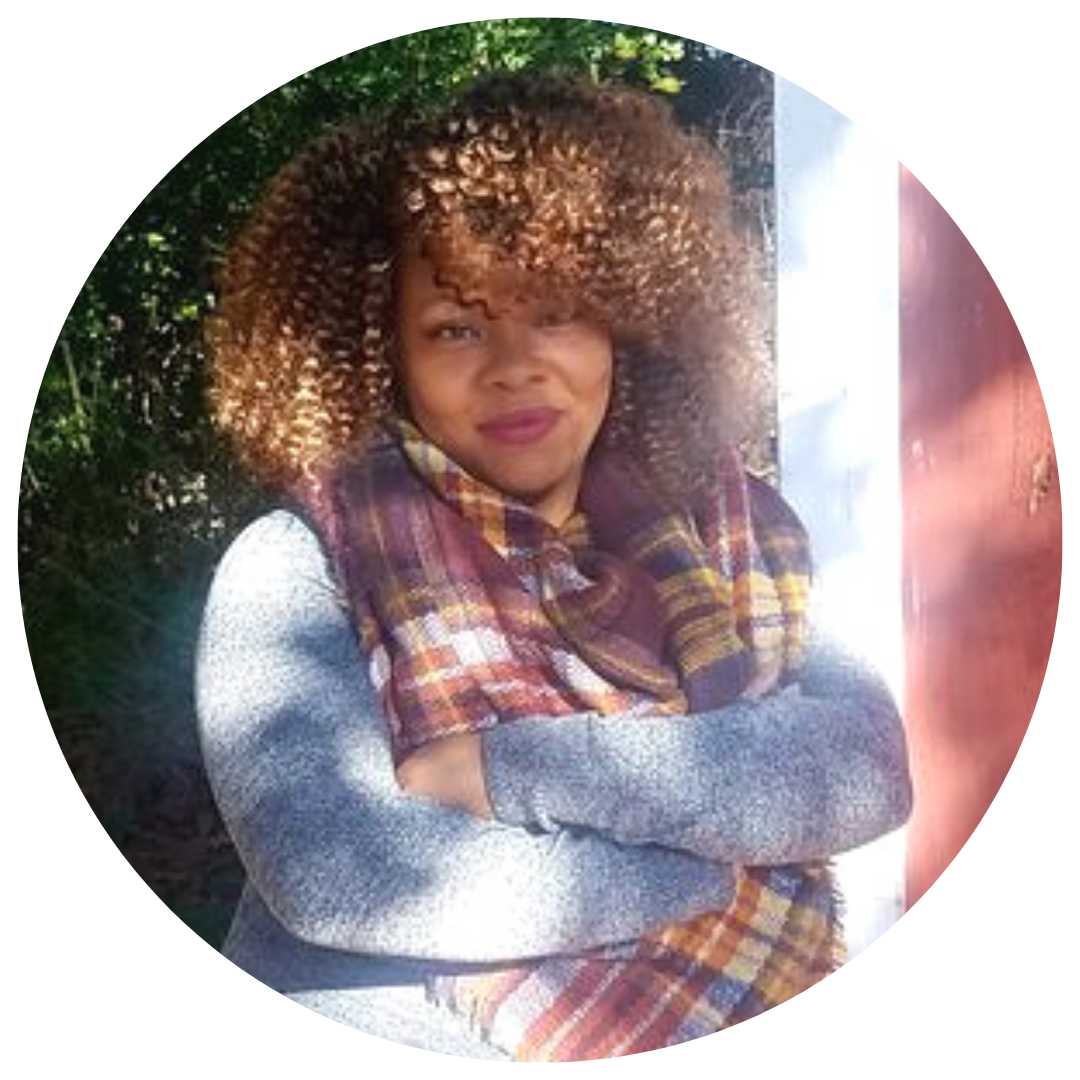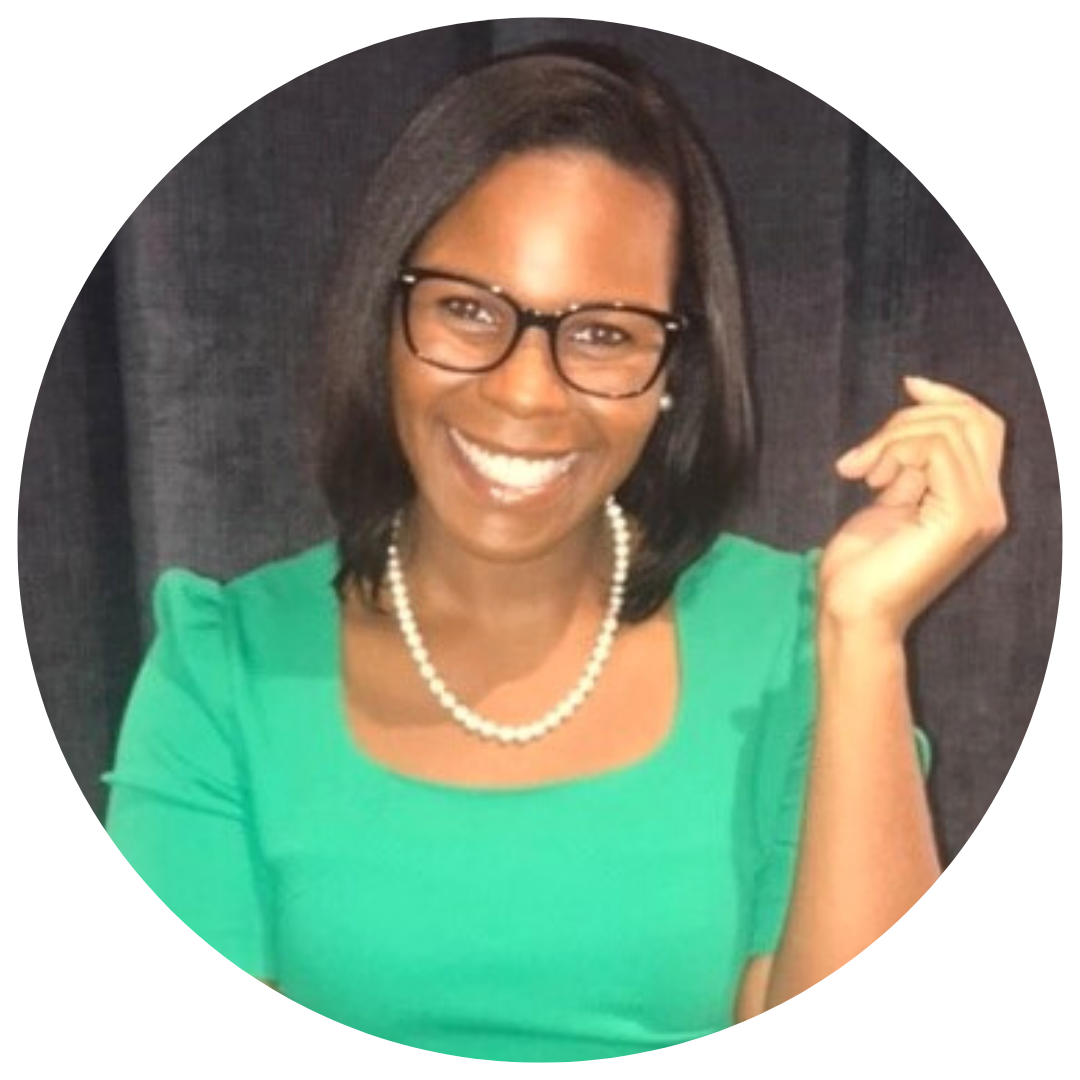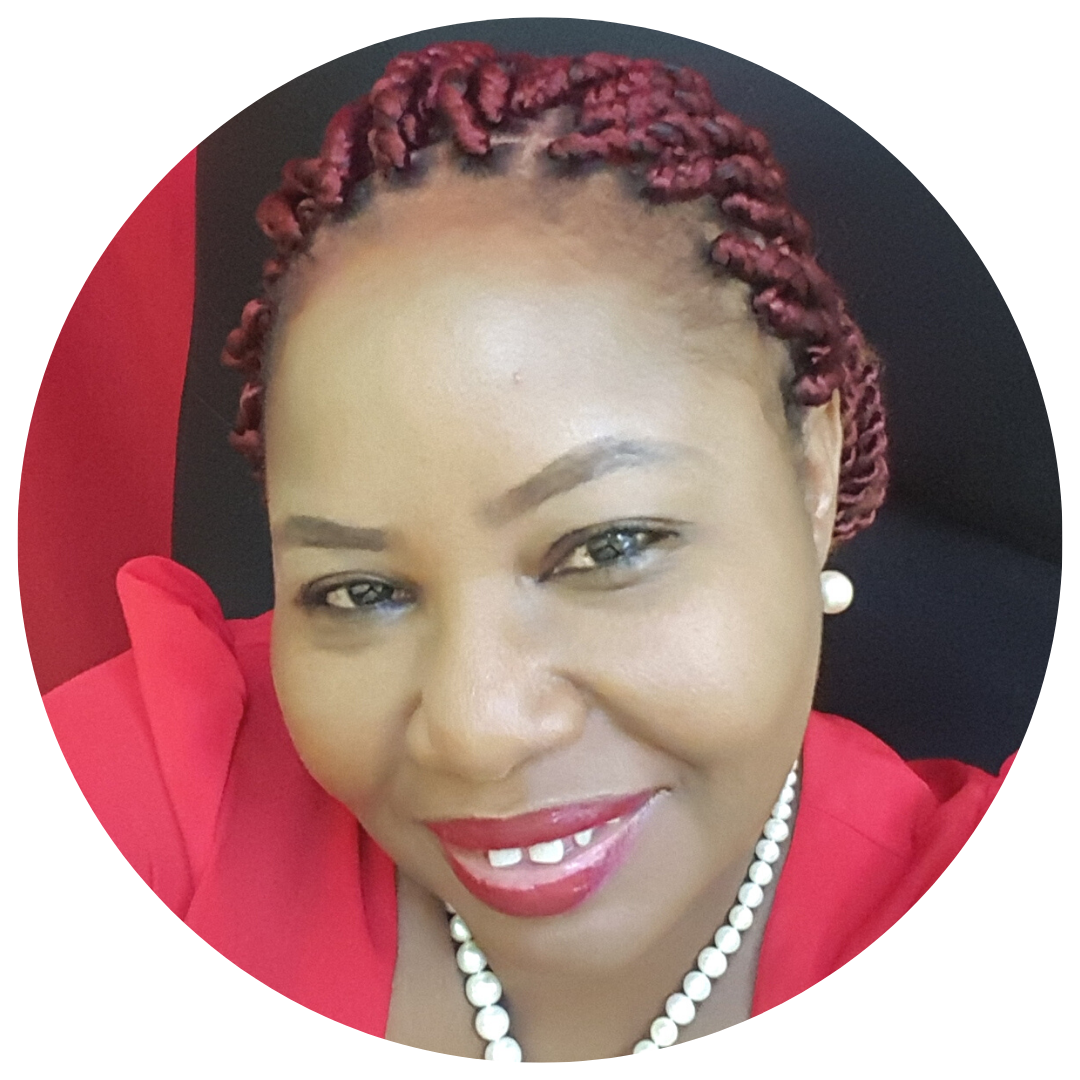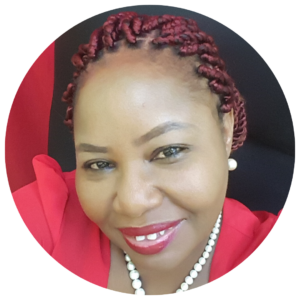 Natasha Riley, McDonough, GA, USA
"There is so much generational trauma in the Black community when it comes to the control of a Black woman's body. This scholarship will allow me to educate, to support, to provide space for women that look like me to feel safe discussing their fears and hope for growth as it pertains to their sexual confidence. This makes me even happier that I made the decision to go with Sex Coach U."
LeKara Simmons from Atlanta, GA, U.S.
I am so grateful to be a scholarship recipient for Sex Coach University. SCU is a change-maker in the field of sexology. I am thankful to learn from the Mother of Sex Coaching, herself, Dr. Patti. SCU is impacting me personally and professionally in the way we can merge sexology and coaching. 
Kerlin Charles from Grenada
"My goal is to normalize sexual concerns among the Grenadian population in a space that is safe and enabling. Sex Coach U will play a pivotal role in establishing my sex coaching and consultancy services in Grenada."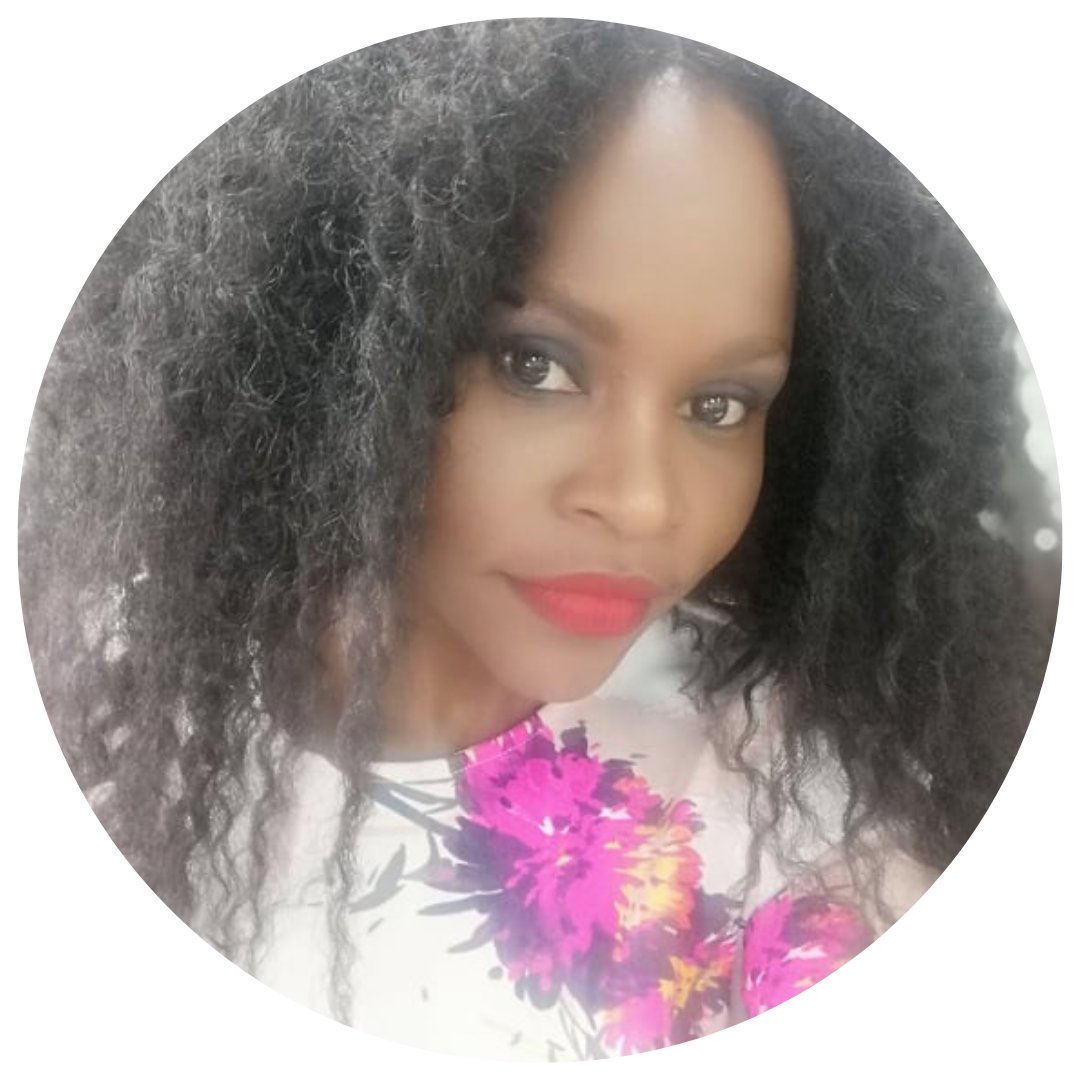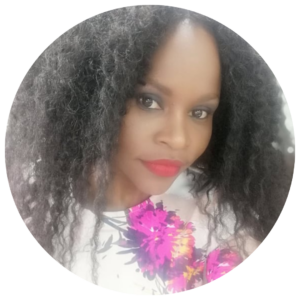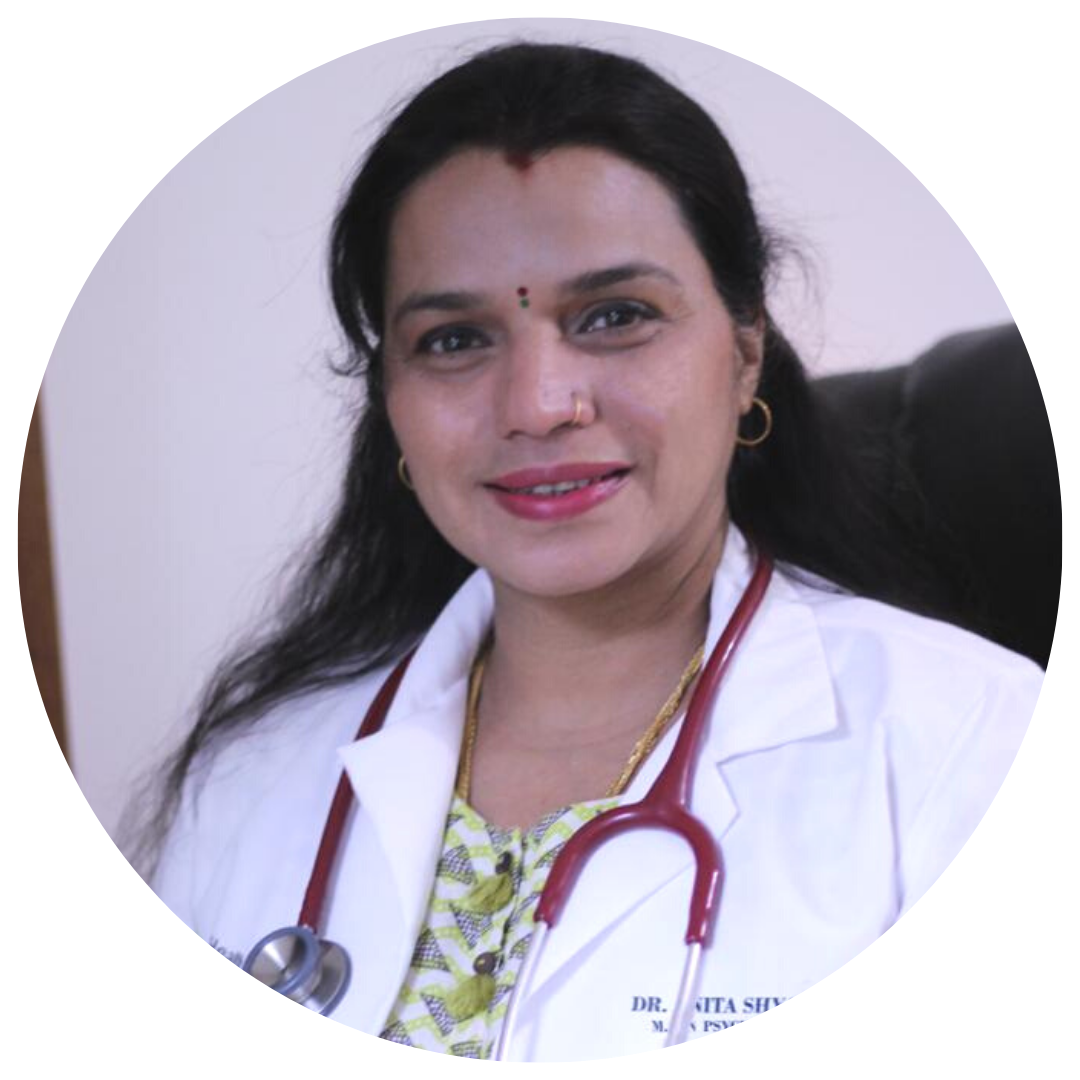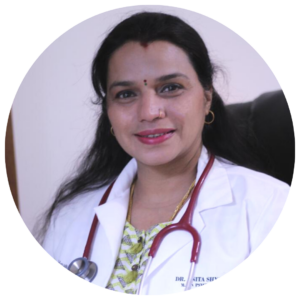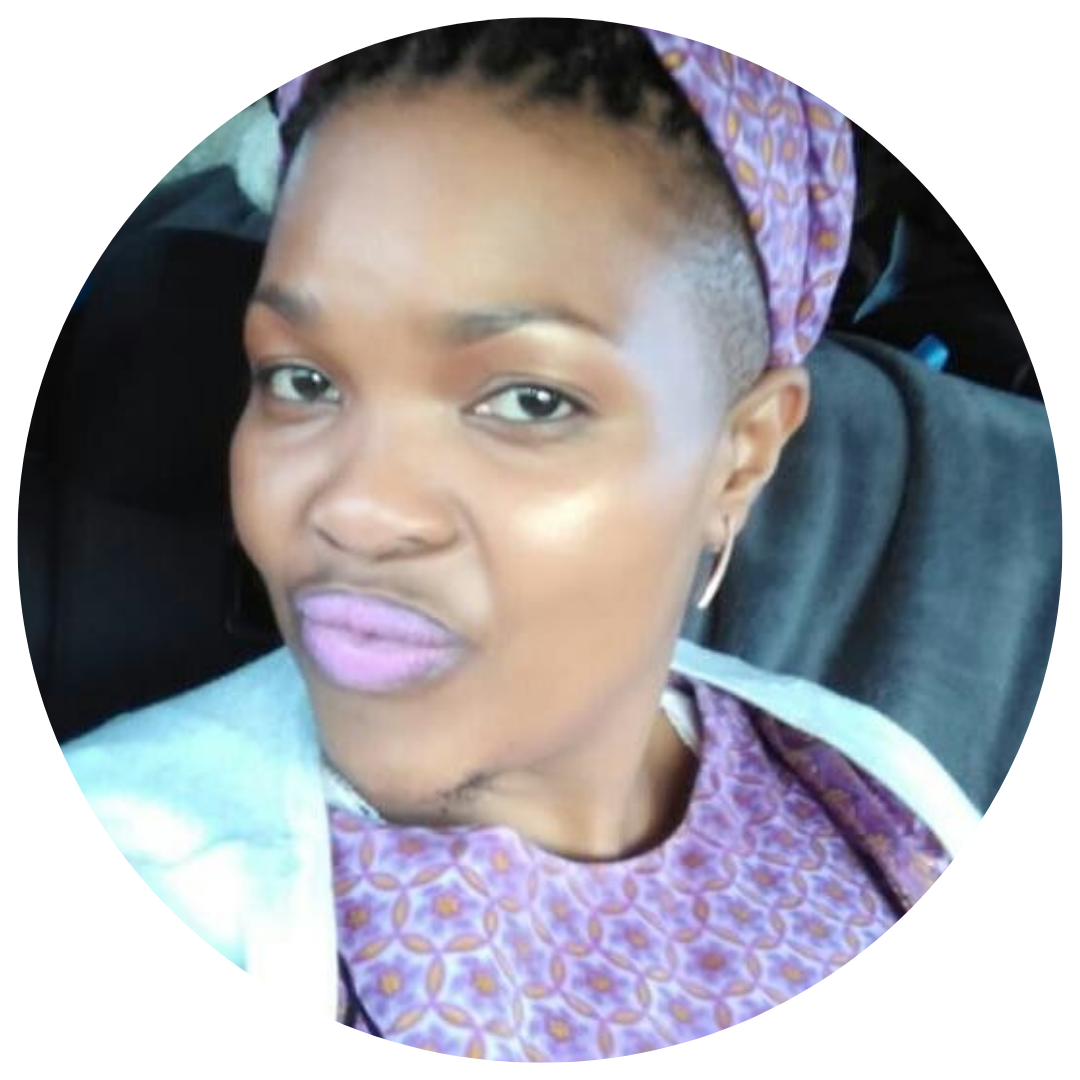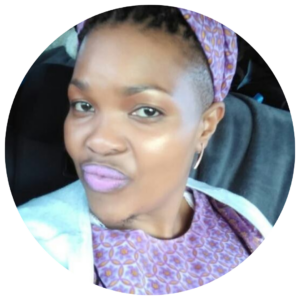 Dr. Karabo Thakwane from Botswana
With the scholarship that I received, I see my dreams of bringing sexuality education and sex coaching to my country becoming a reality. The investment that Sex Coach U and Dr. Patti made, is not just going to benefit me, it will benefit my country.
Anita Hukumchad, from India, but lives in Boston, U.S.
Women in India are looked down upon when they speak of sexuality. I want to use my certification as a power tool to be a professional in the field with dignity and respect
Lily Maneo Makeotlane from Lesotho
As a Certified Sex Coach I will offer group Sex Coaching sessions pro bono to neglected victims of Sexual Offenses and Human Trafficking. To help them process sexual trauma, heal and lead healthy sex-positive lives. 
We awarded 2 BIPOC scholarships for our SAR training in September 2020: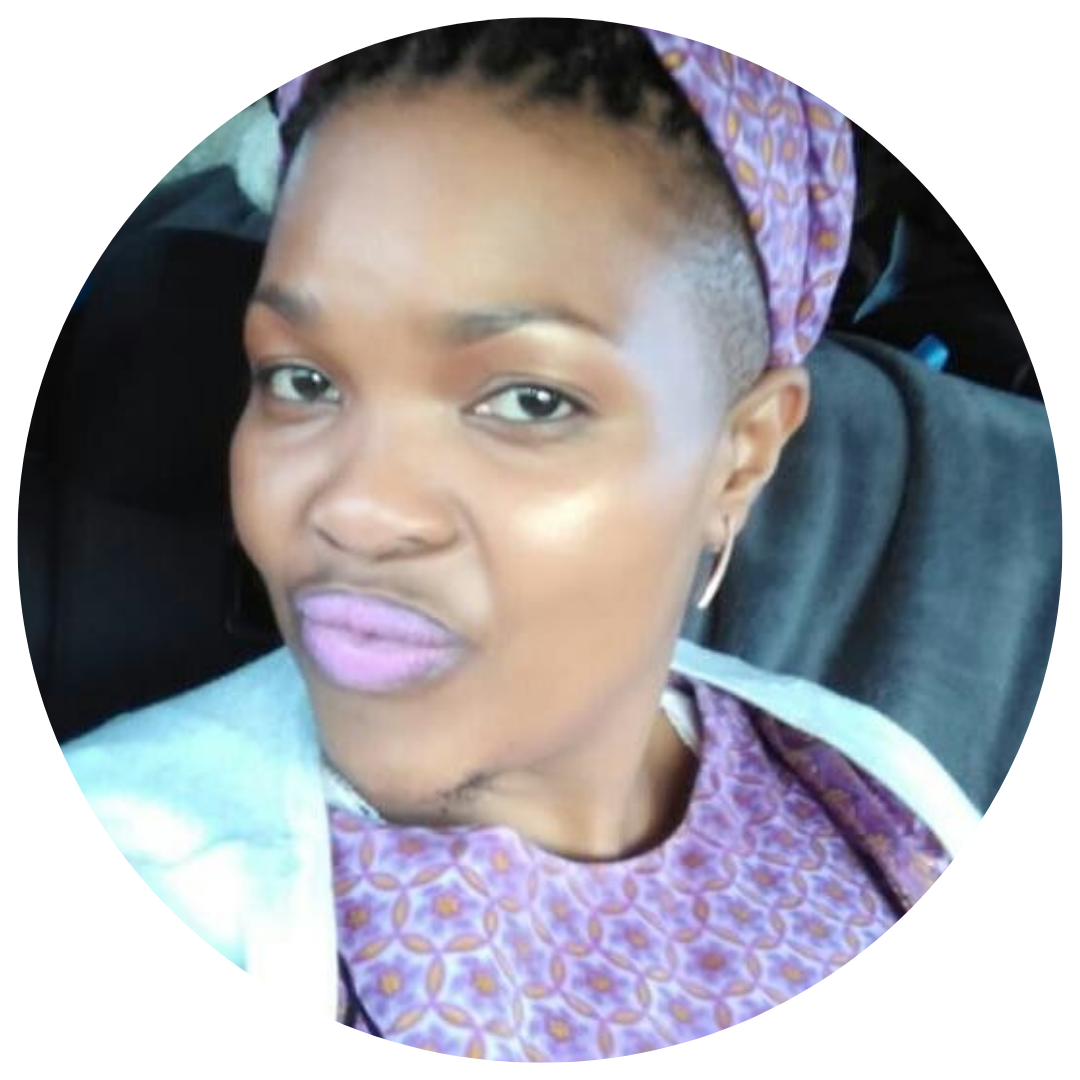 Lily Maneo Makeotlane from Lesotho
SAR helped me embrace myself as I am, flaws and all. I have been set on a path of exploration, discovery, and fulfillment in expressing my sassy sexual self. I am forever grateful to Dr. Patti for granting me this valuable opportunity! It is absolute love in human form!
Kgothatso Motshele from South Africa, now living in Hong Kong
I had such a great experience at the SAR last weekend! I am so glad that this was the one I attended and was awarded the scholarship for. I have been challenged and inspired and feel grateful to be part of a community of people who share the same passion as me.
BIPOC Celebration
We recognize many sex coaches and sexologists who identify as Black, Indigenous, or as a Person of Color may not receive family or community support for their career choice. Some endure pushback and assertions that sex coaching is against their race, culture, and/or gender. 
BIPOC people are often stereotyped and/or fetishized by non-BIPOC people, so they're not seen as competent and worthy of respect, simply because of the color of their skin.
Our Black and Brown community members are constantly asked to educate others about racial and diversity issues, to justify their positions on these issues, and to do the emotional labor involved in helping a non-BIPOC person come to terms with racial inequities built into the systems they benefit from.
These are just a few of the challenges BIPOC sex coaches and sexologists face every single day. 
Therefore, we choose to celebrate the courage and beauty of these trailblazers in our own community. In December 2020, we invited members of our student and graduate communities who identify as BIPOC to join us for a live, virtual, uplifting celebration of their courage and commitment to bring sex coaching and sexual healing to their diverse communities. 
We are so inspired by our diverse students and graduates who brave the challenges to be a Certified Sex Coach™ under such challenging circumstances.
Curriculum Diversity Update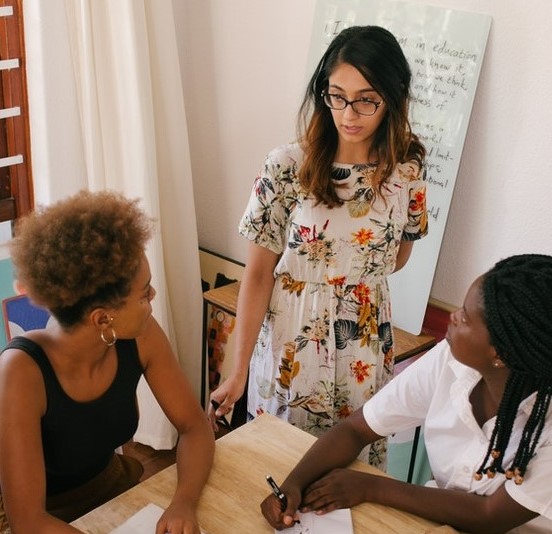 The SCU Curriculum team is committed to celebrating the diversity of human sexual expression and of our student body.
We continually review our materials to ensure they are relevant and resonant with our students, removing materials that are out of date or potentially harmful to BIPOC audiences. We are routinely adding materials to better capture a broader representation of people, whether in recommended films, readings, or the nuanced language that is required of a DAC-centered approach to our work here at SCU. We tune in to what our students say about the materials, including suggestions and critiques, and we use this information to develop and refine the curriculum day after day.
We ask our students to watch certain media as part of their practice of new skills. Some recent additions we have made to our media selections include The Shape of Water; She's Gotta Have It; Shortbus; Queer Eye; and A Wrinkle in Time. We are currently in the process of expanding the media selections, so that students can be engaged in the process and contribute their ideas, input, and recommendations on a regular basis. 
Our reading materials include selections from the "classics" of sexology (e.g. Hartman & Fithian), but also by contemporary thinkers such as Dr. Meg-John Barker. Overall, we endeavor to include a wide variety of voices speaking about their own lived-experience in regards to race, gender, sexuality, and orientation.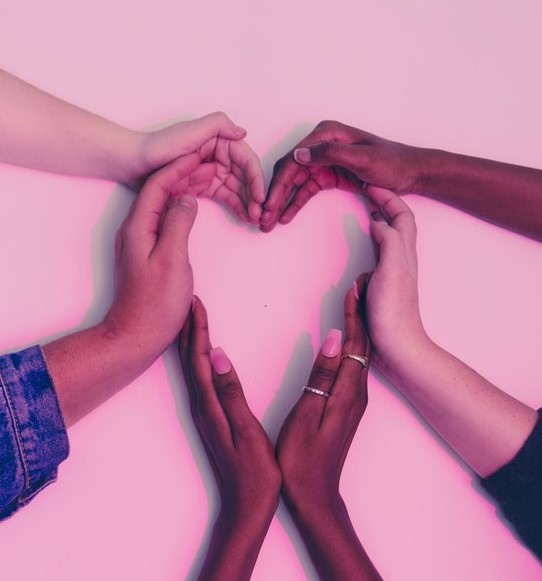 Webinars
Our curriculum includes twice-monthly regular webinars (and sometimes additional Bonus webinars) featuring guest speakers who are experts in their field. In 2020, we brought a special focus to showcasing guest speakers who could educate our community on sexology, diversity, and Black Lives Matter topics.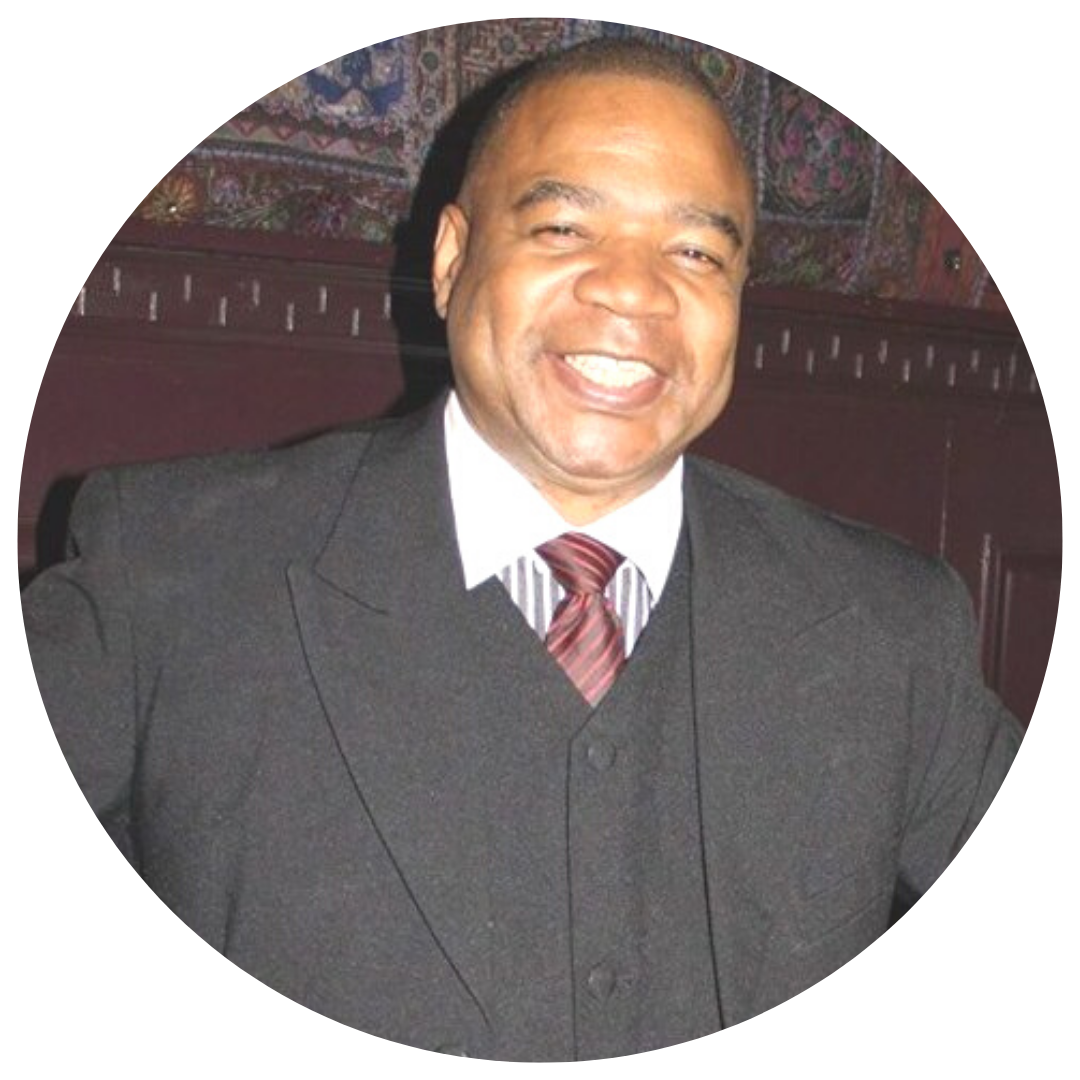 A Spiritual Perspective on Black Lives Matter, with Archie Tullos
We explore the current relationship between the current racial/social justice crisis and how we as sex coaches can learn from this movement to be better humans.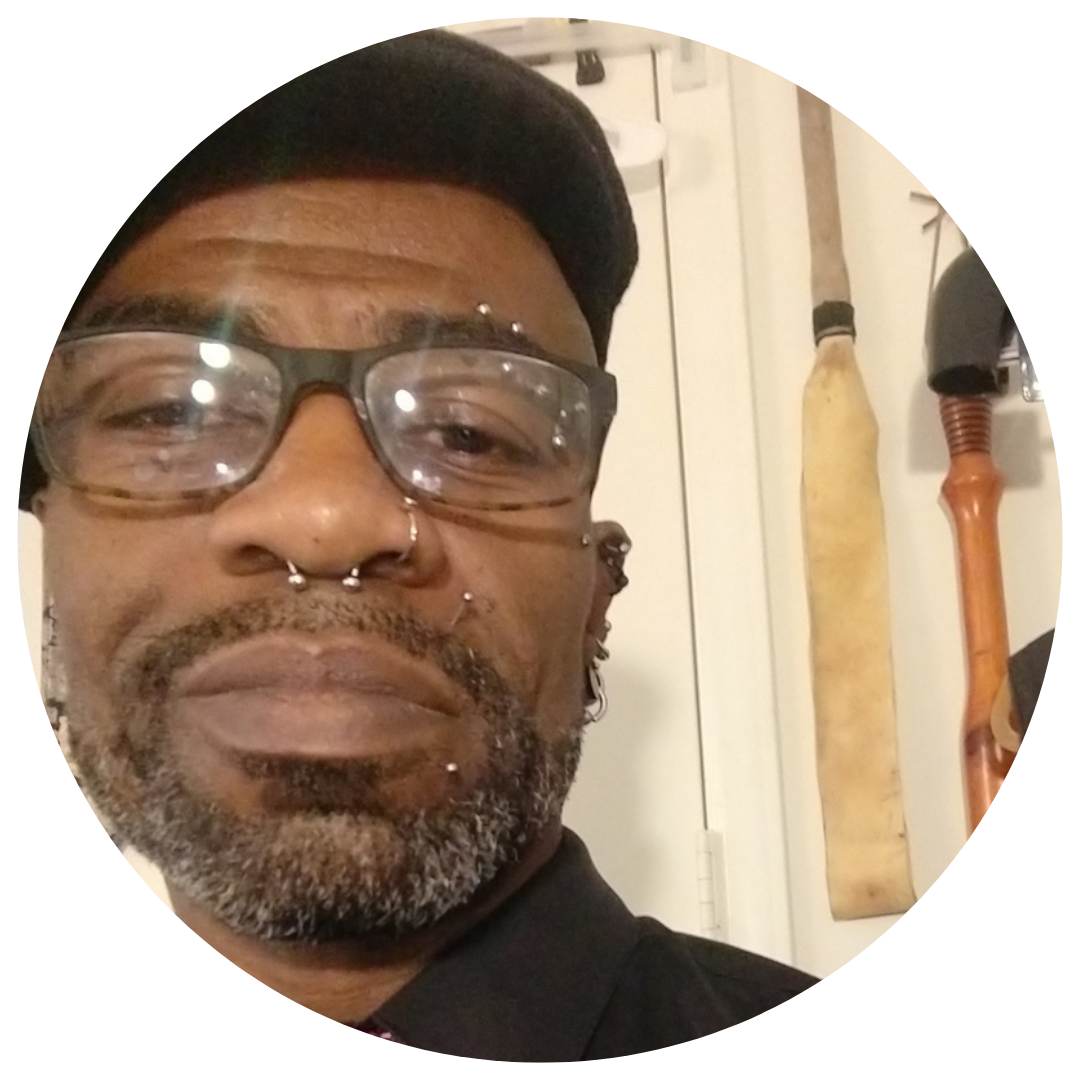 Humanistic Sex Coaching, with Dr. Nwachi Tafari
In this presentation, Dr. Nwachi Pressley-Tafari looks at what diversity, inclusion, and equity mean in sex coaching. The webinar also examines three different humanistic coaching paradigms.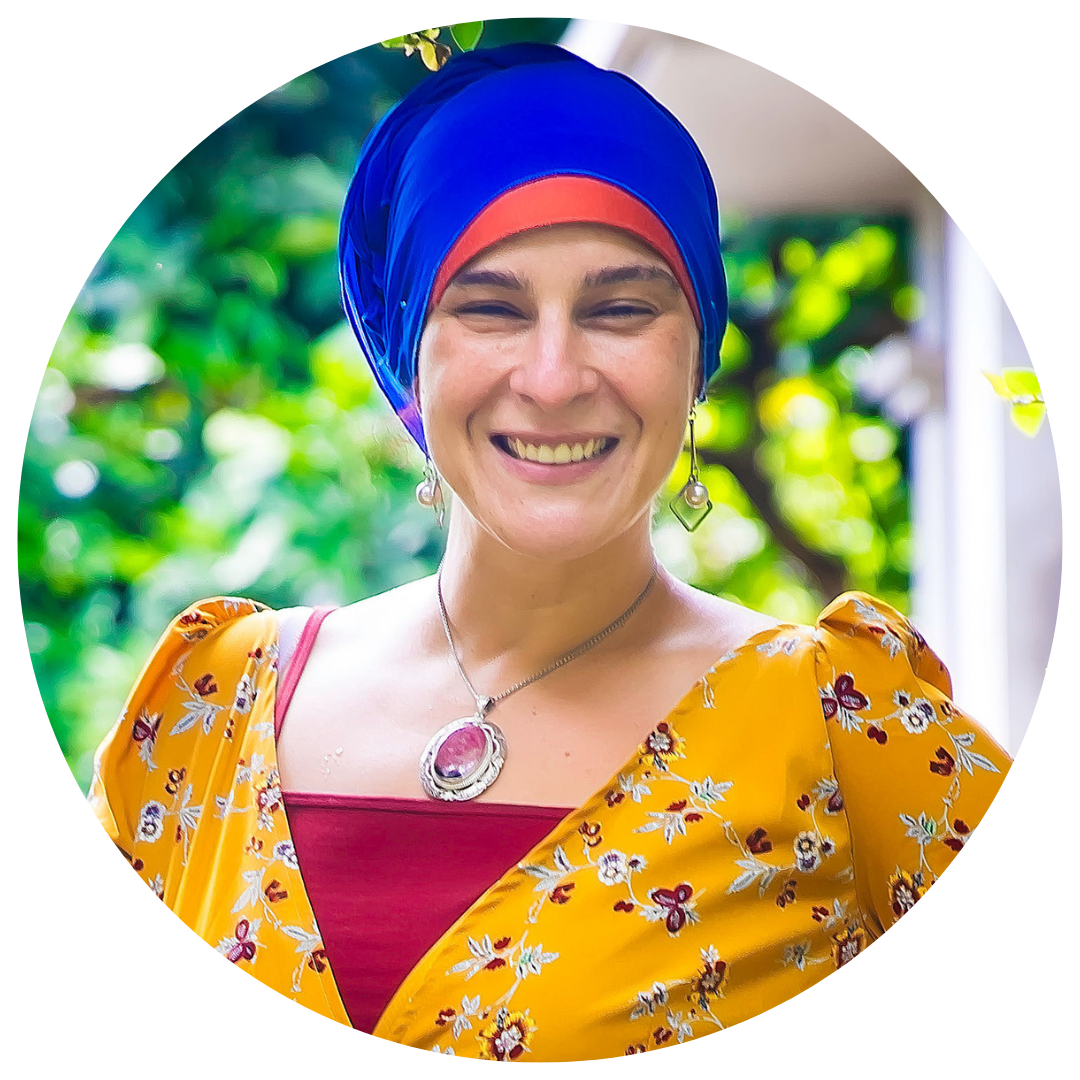 Sacred Sexuality, with Manal Omar
Manal explains why it's important to discuss sex from a religious perspective, and how understanding the link between sex and faith can lead to empowered women and inclusive societies.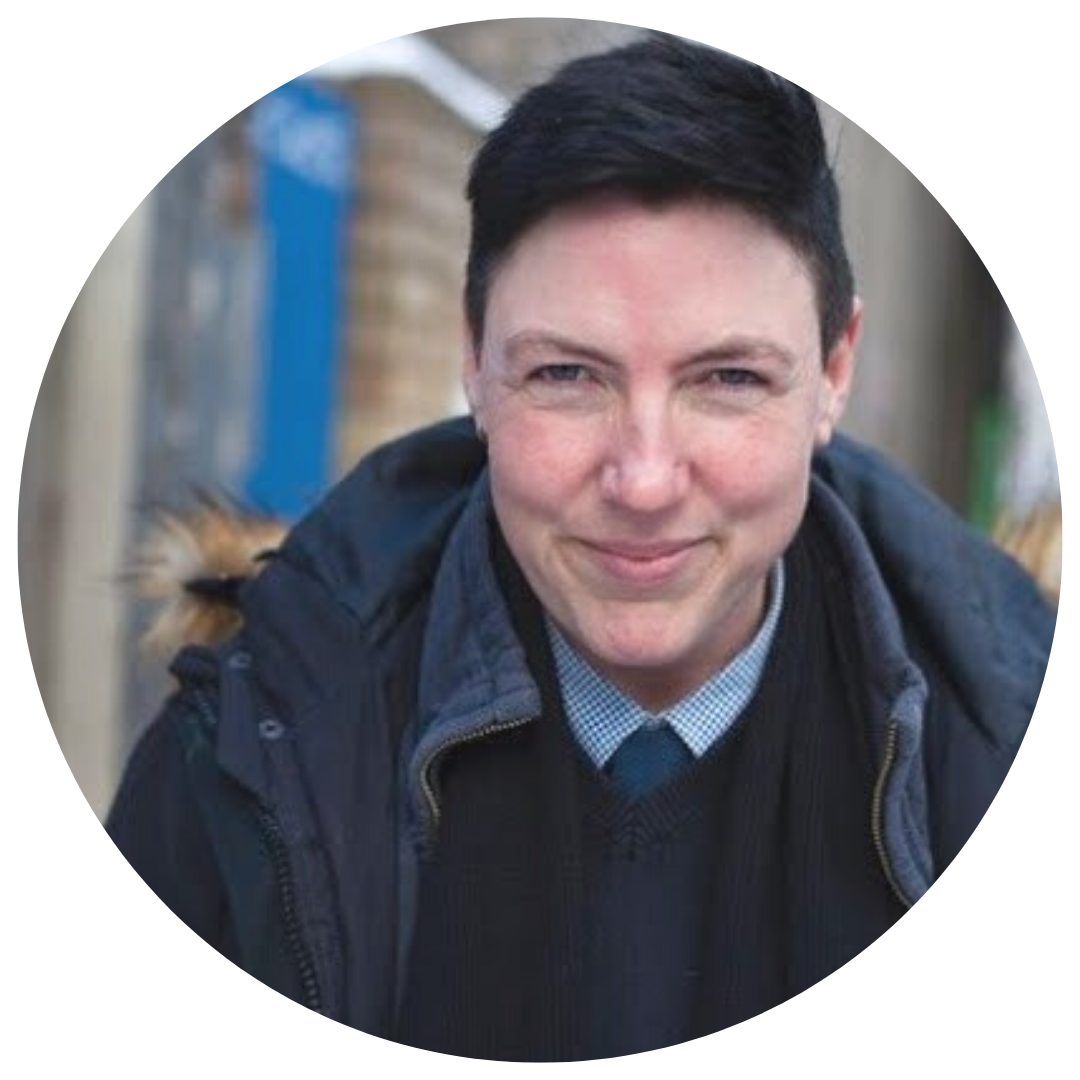 Working with GSRD clients, with Dr. Meg-John Barker
Why learning gender, sexual, and relationship diversity (GSRD) is important for all sex coaches, not just those working with LGBTQIA+ folks.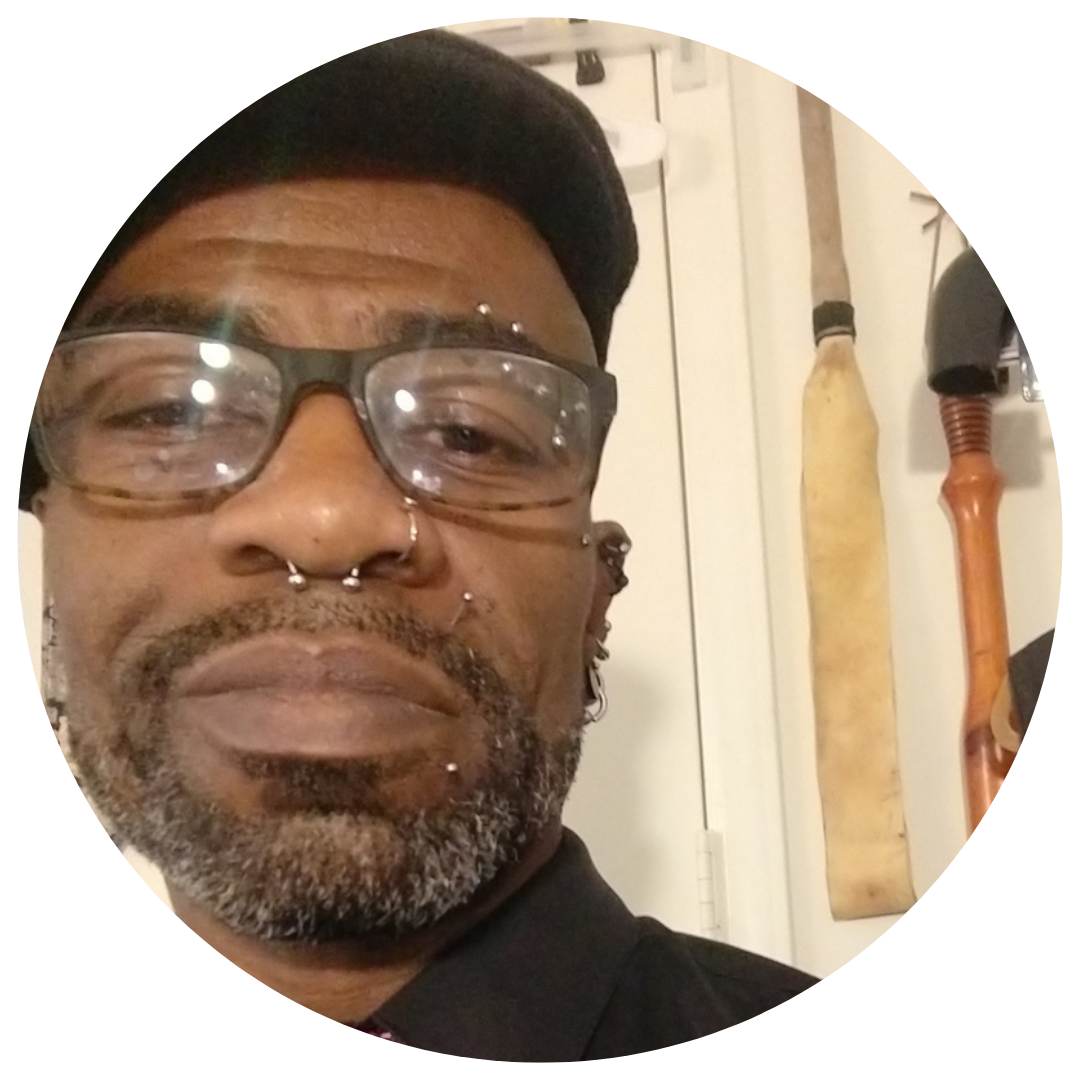 A Sexuality Perspective of Diversity, with Dr. Nwachi Tafari
A discussion focused on using MEBES© as a starting point or as a lens to observe, examine, appreciate, and love the diversity of our clients, ourselves, and humanity in general.
Cross Cultural Views on Sexuality / Emergent Love Model, with Dr. Sarah Nasserzadeh
A new paradigm and practical model for clinical work with individuals and couples, called The Emergent Love Model.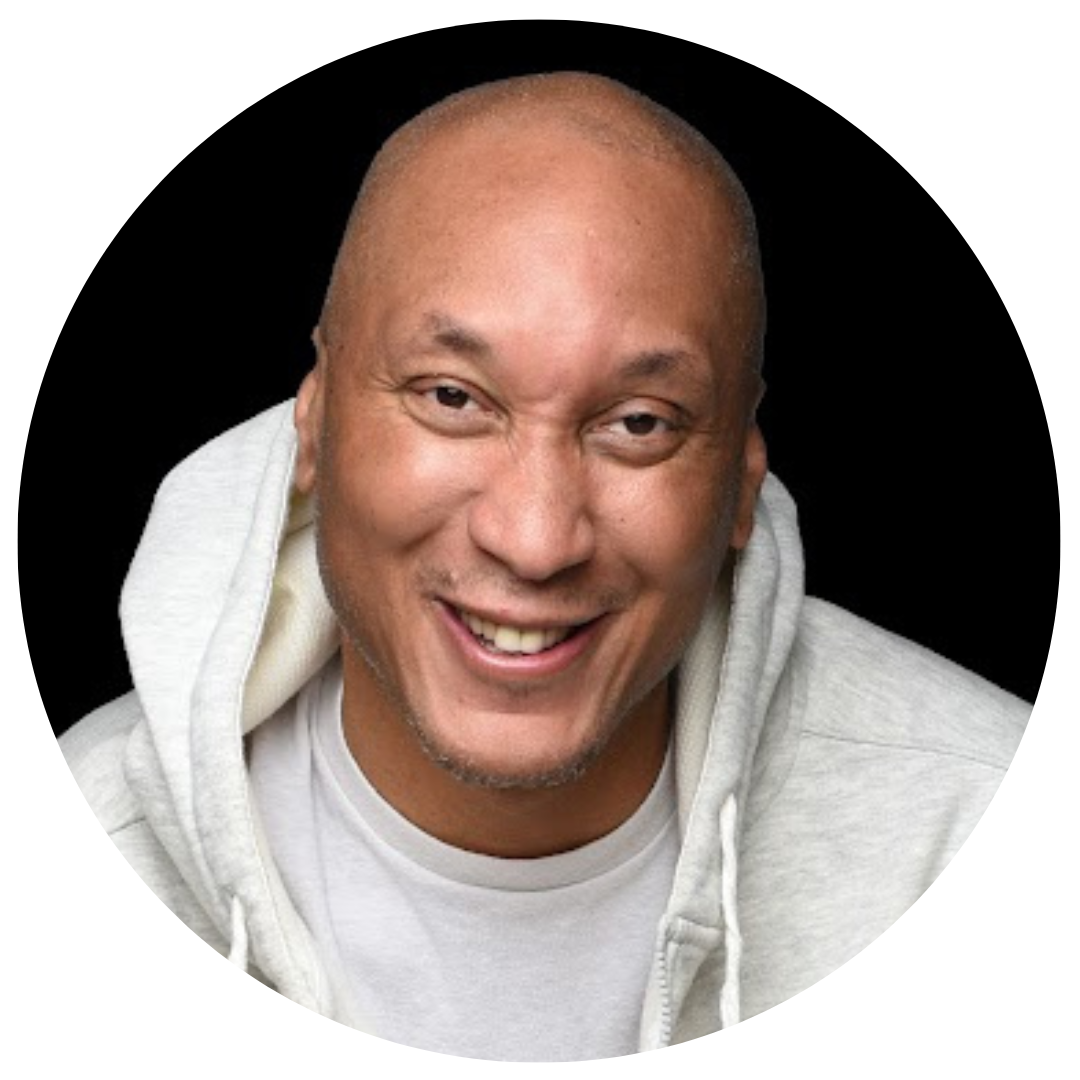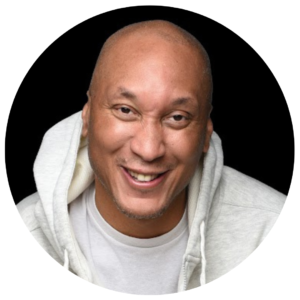 Reimagining Sex Therapy Supervision and Sexuality Advocacy, with James Wadley 
A presentation focused on enhancing the skillset of clinical supervision with regards to self disclosure, and the application of critical race theory.
*Note: These webinars are available only to Sex Coach U enrolled students and members of the World Association of Sex Coaches.
Blog & Marketing Materials
Visual representation is so important. We want to make sure all types of people can see themselves as sex coaches, so we have always been and remain mindful to include diverse representations in the imagery we use for our marketing materials—such as on our website, in our newsletters and email campaigns, and on our social media.
This key feature of our dedication to diversity has been part of our style for years, and we cherish our contributions to making diversity in marketing a strong element of our mission.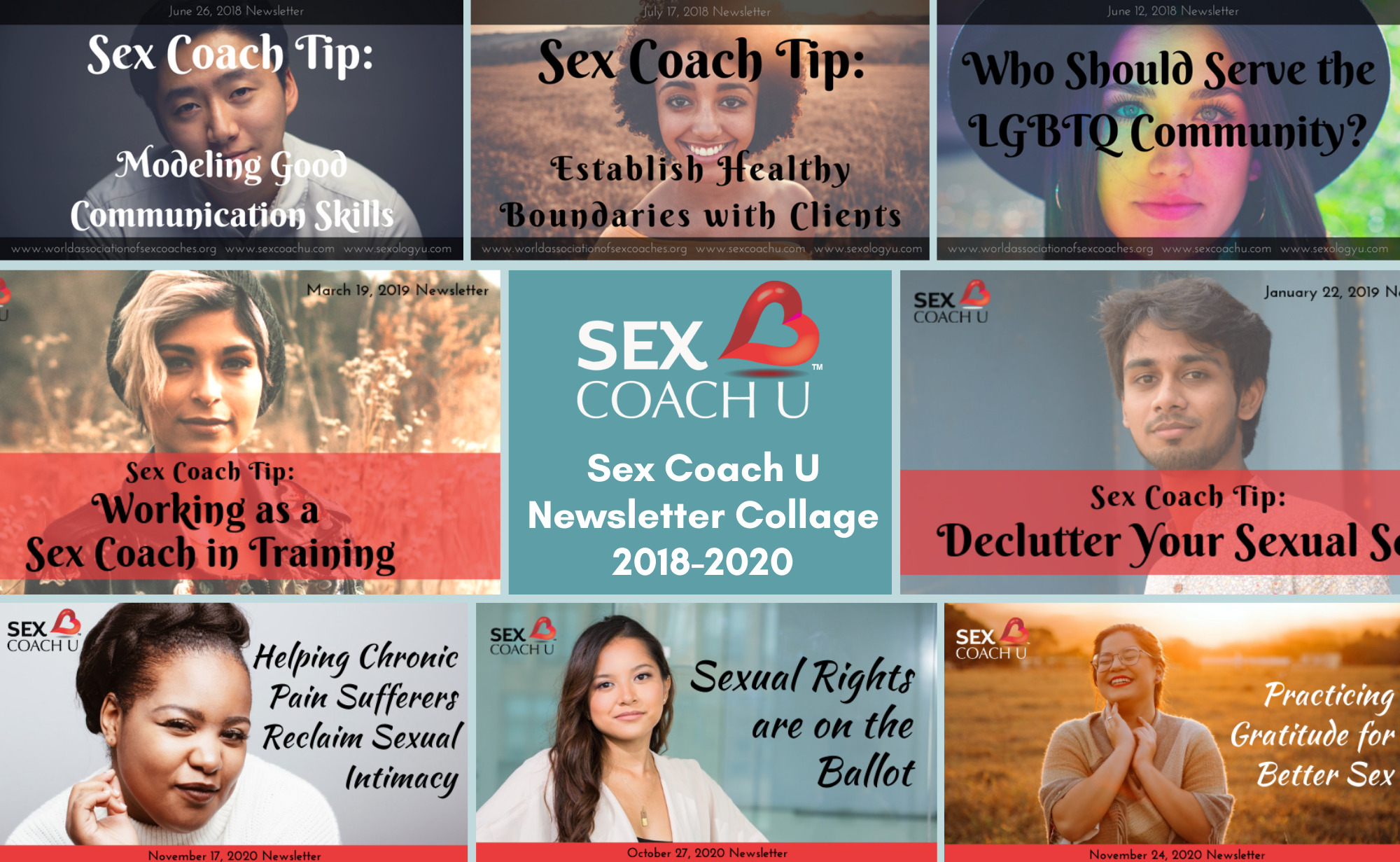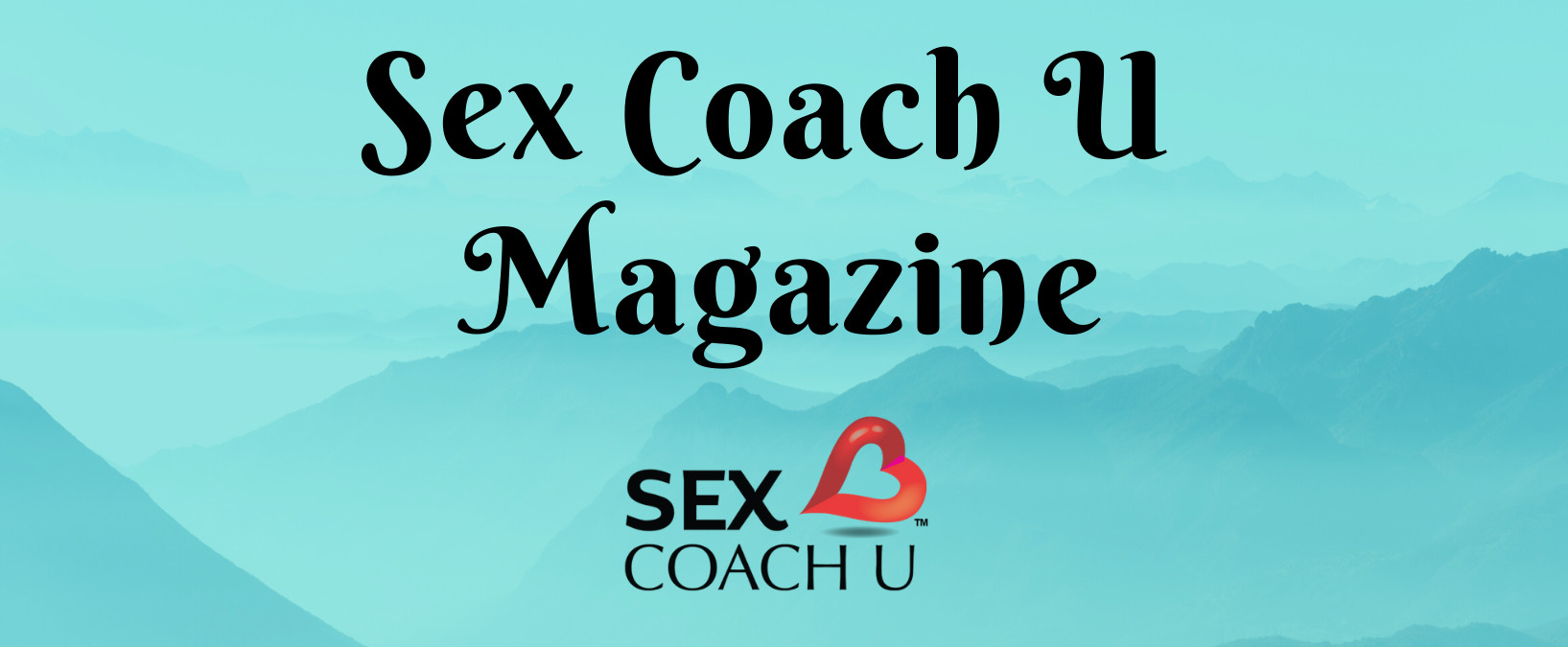 We invite members of our Diversity Advisory Council and those in our community of students and graduates who identify as diverse in some way to submit essays on the topic of diversity for our Sex Coach U magazine. We are committed to centering Black and brown voices on sexology and sex coaching topics.
If you'd like to submit guest posts to the SCU Blog and Magazine, click the link below.
With students in over 72 countries (and counting!), I AM SCU is our ongoing campaign on social media—YouTube, Instagram, and Facebook—to highlight the vibrance and diversity of our global community. We are incredibly proud that our community really does come from all walks of life and represents various cultures, races, backgrounds, professions, skill sets, sexual orientations, gender identities, relationship styles, and kinks!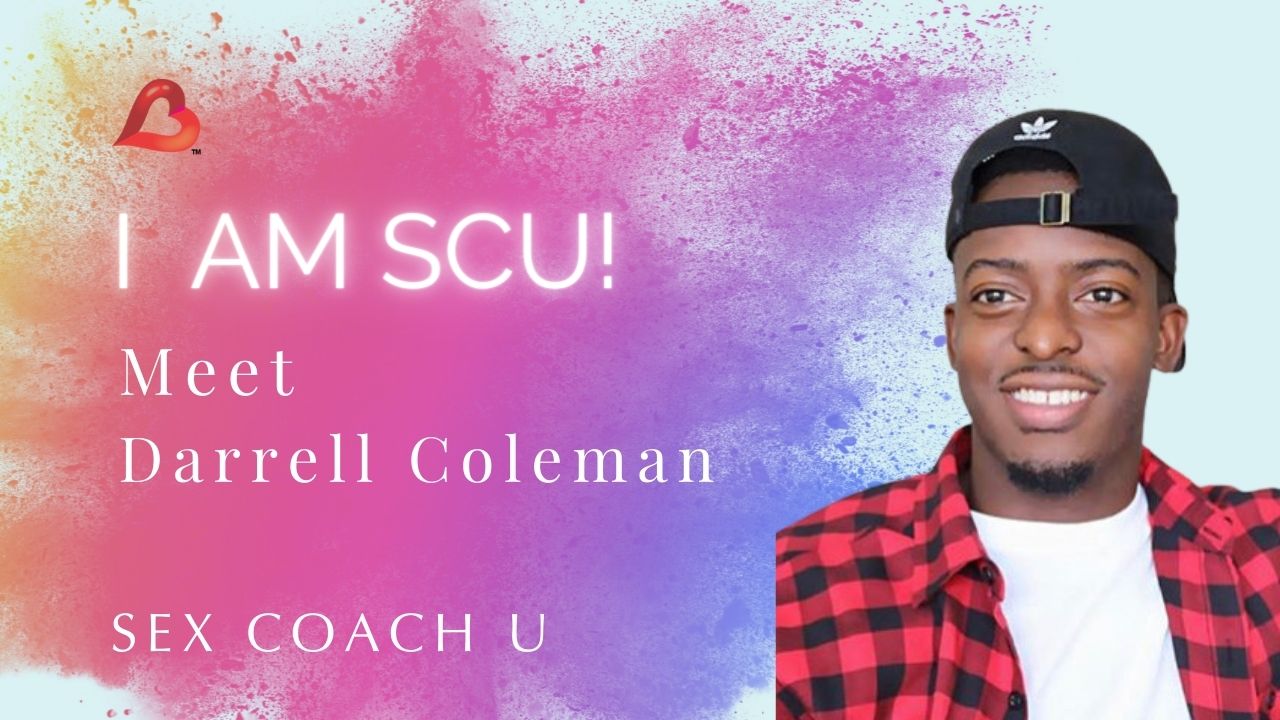 We'd love to hear your constructive ideas of how we can continue to improve our diversity and inclusion efforts. If you have a solution in mind, please share below and we promise to consider it!